Schools Out: Serving students during a global pandemic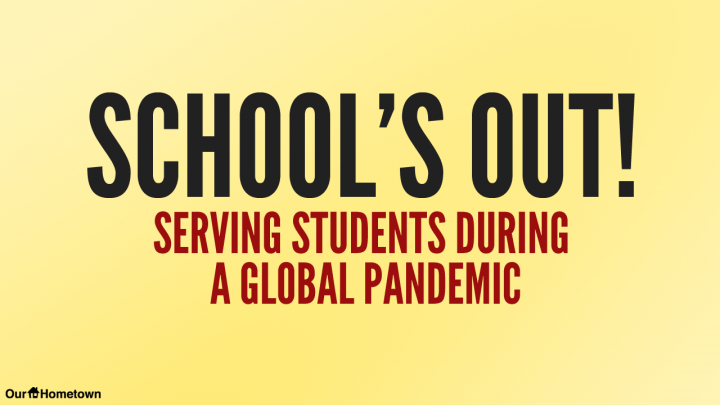 Click play to LISTEN to the article below
Schools across the country have effectively ended their school year because of the coronavirus, but that doesn't necessarily that mean summer vacation is starting early! Many parents have been burdened with homeschooling their children, often times having to teach their children material that they themselves haven't studied since highschool. We've been thinking about ways that newspapers can help both parents and students while the pandemic keeps them away from traditional classrooms and resources.
One obvious way that newspapers can serve students is by offering Discounted Student Subscriptions to college students or households with school-aged children. Many newspapers already offer subscriptions to students at a discounted rate, although that often only includes delivery during the 8-or-9 month school year. Show students and parents that you support the value of education, even while it isn't on the forefront of a lot of minds under these circumstances.
One publisher has explored requesting additional funds through a grant that would allow them to give out up to 300 local newspaper subscriptions for free to families with students in the district! This is particularly exciting because many of those free subscriptions may eventually translate into paid subscriptions.
If you have the resources, your newspaper could also experiment with including more educational material. With everyone cooped up at home, there may not be many exciting news stories to cover live — but history, math, and science haven't changed! Spice up your traditional "kids" page with something a little more geared towards exercising kids' brains rather than a simple picture to color. Maybe even collaborate with local schools to produce a packet of worksheets for parents to use in their home "classrooms!"
Contests are a great way to get readers to engage with your website; so maybe try some education-related contests that students can enter from home. Ask them to write a short story and share it online, or build a science project and submit videos through your website — where the winner can win a free subscription or gift certificate to a local business.
If you can highlight the educational value of your newspaper, parents will buy-in — and they'd be even more inclined to do so at a discounted price like mentioned above!