A Site Refresh for St. Ignace News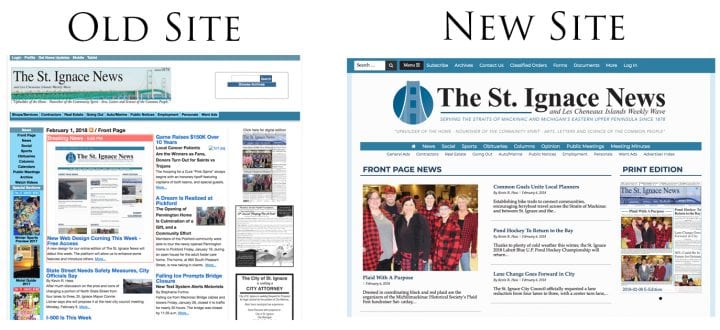 Long-time Our Hometown client, St. Ignace News, recently launched their new website on our WordPress-based news platform, showing off an updated logo, our interactive e-Edition, and a cleaner front page layout, which utilizes a mobile-friendly, responsively-coded web design.
St. Ignace News also took this opportunity to add digital web forms for announcement submissions to their site, as well as an upgraded classifieds directory, which can be populated quickly & easily by uploading an XML or CSV formatted file.
To learn more about how Our Hometown can help improve your web and print operations as well as reduce pre-digital legacy costs, schedule a free demo or request a free quote!  Click here to visit the St. Ignace News website.