ValleyCenter.com launches new app with push notifications!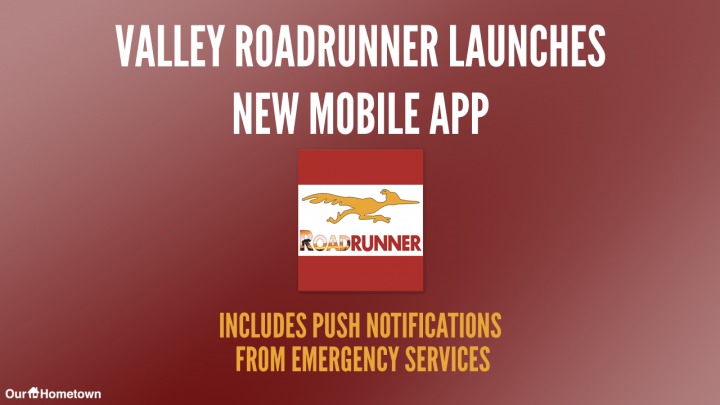 Click play to LISTEN to the article below
ValleyCenter.com, home of the Valley Roadrunner, recently launched their new iOS App (with an Android version coming this week), inviting readers to download it for free to enjoy all of the great content the Roadrunner has to offer while on the go.
While the app includes all of the features that you've come to expect from one of Our-Hometown's iOS and Android Apps, today we're going to highlight the unique way that ValleyCenter aims to use push notifications to keep their readers informed during emergencies and times of crisis — like the ongoing COVID-19 pandemic.
All of our apps include the ability for users to enable push notifications for categories that interest them. Whenever a new article is posted to a category that a user has enabled push notifications for, they'll receive a notification on their phone that a new article has been posted with a prompt to view the story in the app. This is a great way to get news out to the public quickly within minutes of making it available on the web.
However, the Valley Roadrunner is taking it a step further by allowing local emergency services the ability to publish emergency notifications directly to the website, which in turn will send out immediate push notifications to those with the app. For the end-user, this is similar to how you receive notifications for Amber Alerts in your area right on your smartphone.
In the background, this works by creating an "Emergency" or "Emergency Alerts" category on your website. ValleyCenter.com's App page encourages users to visit their app preferences and make sure push notifications are enabled for the Emergency category.
Next, they've provided the Valley Center Fire Protection District, Valley Center Sheriff, Valley Center-Pauma School District and the Valley Center Water District with the ability to post updates directly to the Emergency category on the website using our Email to Post feature. These emergency services and community organizations will simply dispatch an email containing the subject line and content of the post to a specified e-mail address, which then verifies their permissions and publishes the article to the website under the Emergency category. Once the article is published to that category, the push notification is sent out to those who have it enabled.
This is a great way to combine multiple features we offer to create a streamlined system for allowing local emergency services to push out information quickly. The Roadrunner envisions this feature being used for emergencies, evacuations, general alerts and more.
You can read more about Our-Hometown's iOS and Android Apps here. For more information on our Email to Post feature, check out this week's Feature Highlight!