Virtual Conference: Adopting Automation to Increase Audience & Revenue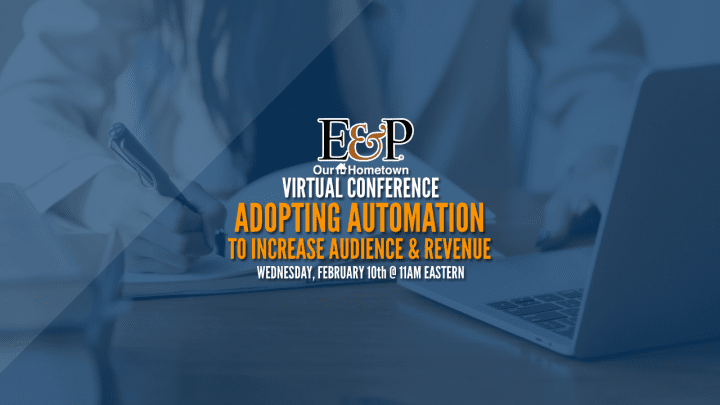 Click play to LISTEN to the article below
Our-Hometown is thrilled to sponsor an upcoming Virtual Conference hosted by Editor and Publisher Magazine on Adopting Automation to Increase Audience & Revenue, taking place on Wednesday, February 10th at 11 a.m. eastern time.
Our-Hometown President & CEO Matthew Larson will be heading the discussion as a featured panelist, along with two of our favorite guests: Kristen Weaver of the Wilson County News and Guy Roginson of SignalsAZ.com.
Mike Blinder, Publisher of Editor and Publisher, will moderate the discussion.
Together, they'll focus on some cost-effective ways to maintain a first-class website with limited staff and resources using new, cutting-edge tools for automating tasks and content.
Attendees will learn more about the following:
Audio Articles – Automated text-to-speech transcription which instantly creates professionally delivered voice versions of any online content.
BuzzSprout API – Automatically upload all Audio Articles to Apple/Android Podcast Apps.
Audio Advertising – Pre roll audio ads or Sponsored Content feeds into podcast playlist.
Third-party podcast automation – Create a podcast from any CMS with Our Hometown's text-to-podcast system.
Admission to this Virtual Conference is FREE, but seats are limited and filling fast! To register and reserve our seat, head over to the Editor & Publisher Magazine website and fill out the registration form found on this page or click the button below.
Register Now!
We hope to see you in February!