Virtual Conference Replay: Reverse Publishing from WordPess to InDesign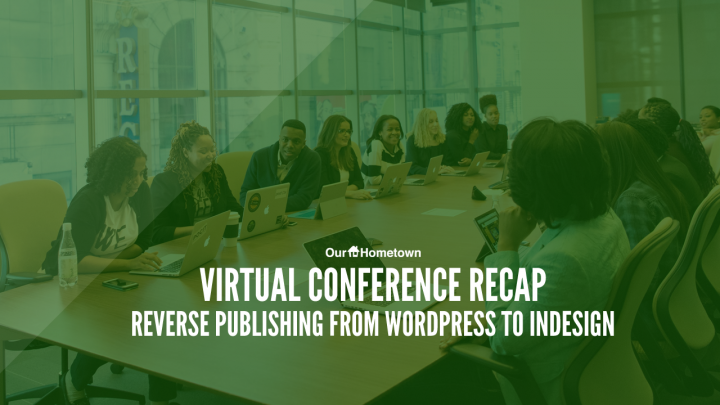 Click play to LISTEN to the article below
Our-Hometown's latest Virtual Conference took place this past Friday, featuring one of our most popular platform features: Reverse Publishing!
Our Reverse Publishing Suite allows publishers to draft and publish all of their article content on the website before exporting the entire edition to be placed in an InDesign document to create the print edition. This system drastically reduces the time it takes for publishers to update their website with new content, which is traditionally done after producing a new print edition.
Our-Hometown's President and CEO Matt Larson was joined by Meg Norris of the Garden City News to demonstrate the tool and discuss the value of a feature like this. Meg has been using Reverse Publishing for the Garden City News, as well as several sister publications, and has been eager to share how this tool has improved her workflow.
If you were unable to attend the Conference, we have the full-length replay available for you to enjoy below!