Your Feedback on the Kevin Slimp Webinar Series partnership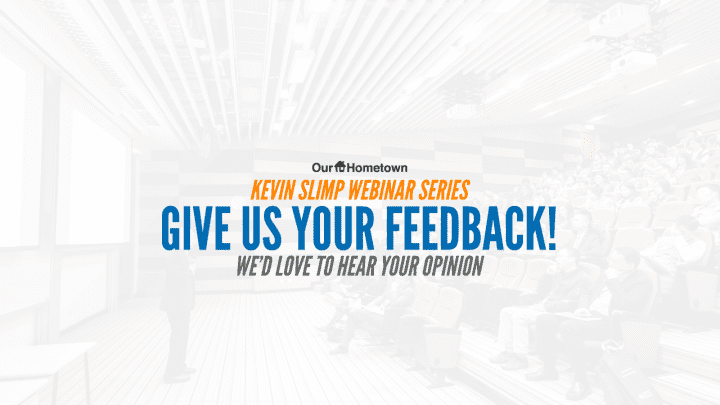 Click play to LISTEN to the article below
Earlier this month, Kevin Slimp aka "The News Guru" gave a live presentation on Increasing Revenue by Designing More Effective Ads — the third in a seven-webinar partnership with Our-Hometown that allows any OHT customers to attend included sessions free of charge.
So far, Kevin has presented on the following three topics:
Advanced Photoshop Techniques
Tools & Ideas For Designing Your Grad Section
Increasing Revenue by Designing More Effective Ads
In our opinion, these webinars have been a hit — and with each session valued between $60-80, we feel this partnership has already provided tremendous value to our Neighborhood of Publishers!
Kevin obviously knows his stuff and is very professional in explaining and demonstrating the various techniques he mentions during each of his presentations. Best of all, his topics mesh perfectly with Our-Hometown's vision, as he offers expertise in areas closely-related with web publishing, such as tips for designing better ads and tips for improving your special section designs.
We've seen significant interest among our customers, with several having attended the sessions above and many more having registered for the remaining three sessions.
While some of you have expressed gratitude and praise for Kevin already, we'd love to compile some more feedback! Please take just a couple of minutes to fill out the brief form below with your thoughts on the Kevin Slimp Webinar Series so far. We'll use this feedback to help gauge interest in similar partnerships in the future.
Your participation is appreciated!
Remember, there are still four sessions remaining in our exclusive partnership with Kevin Slimp, including the upcoming June 17th session titled, "The Basic InDesign Class You've Been Waiting For!"
Click here to register for the remaining sessions!
---