Announcing new SimpleCirc Integration, now in Beta!
Click play to LISTEN to the article below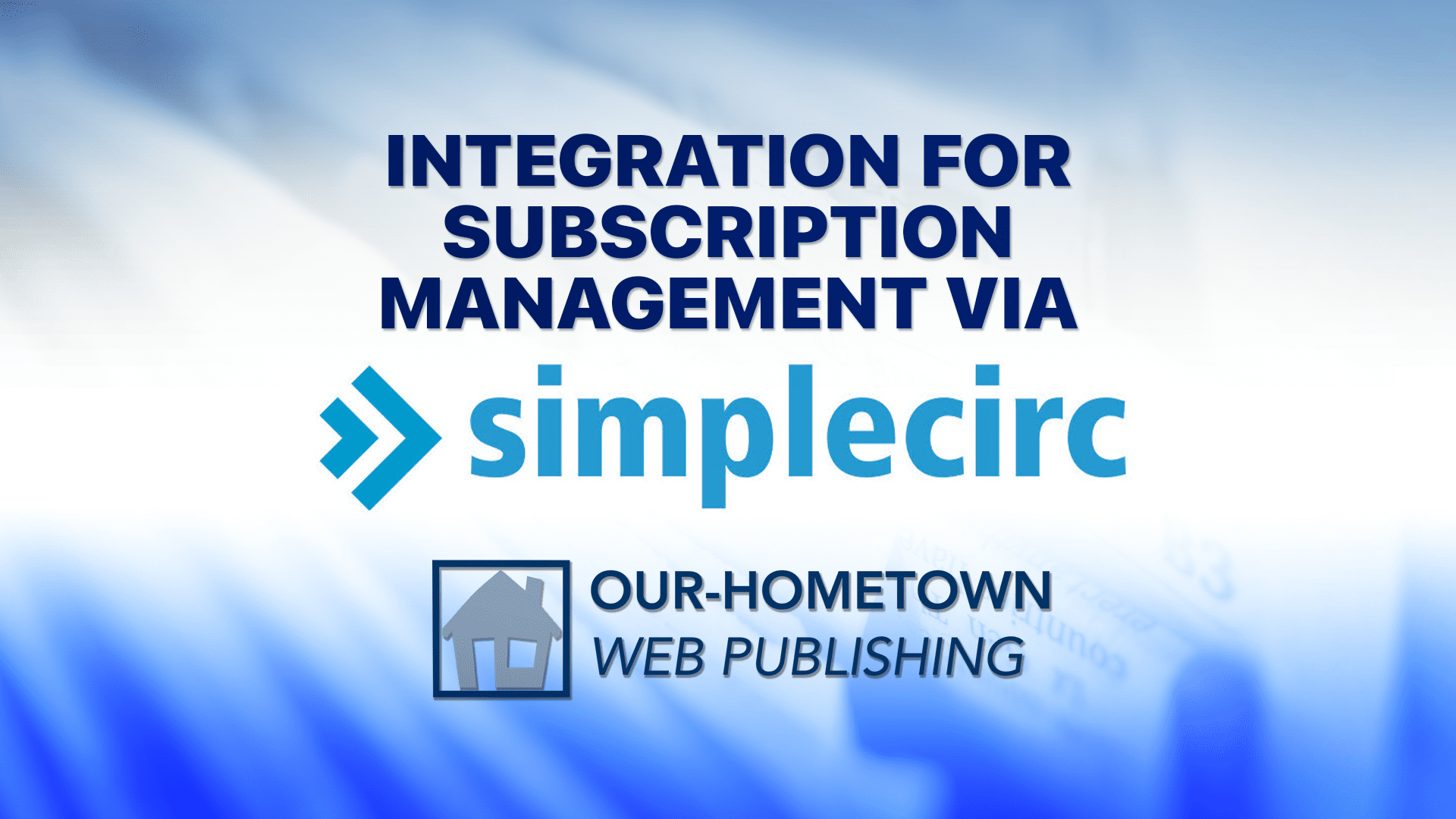 Publishers using SimpleCirc to manage print subscribers, rejoice!
We are happy to announce that we're currently testing a new integration that allows for automatic updating of customer accounts within SimpleCirc when subscriptions or renewals are purchased through your website.
Our engineers have taken advantage of SimpleCirc's API to send any new orders from MemberPress, with all relevant customer information, directly to SimpleCirc without any manual exporting, importing or copying of data.
If you use SimpleCirc and are interested in helping us beta test this new integration on your website, please reach out to us at ops@our-hometown.com!
About SimpleCirc
Take subscription orders online and eliminate costly e-commerce software. SimpleCirc supports all major payment gateways and the PayPal button.
Increase renewal rates with Auto-renew, SimpleCirc one-click renewal links, automated renewal emails, and automated renewal letters.
Reports & dashboards that inspire you to take action to maximize renewal rates, decrease attrition, increase order size, and much more.
---
For more information on the new integration with SimpleCirc, don't hesitate to reach out to us at ops@our-hometown.com.