Apply for a FREE TRIAL of Audio Articles Podcast today!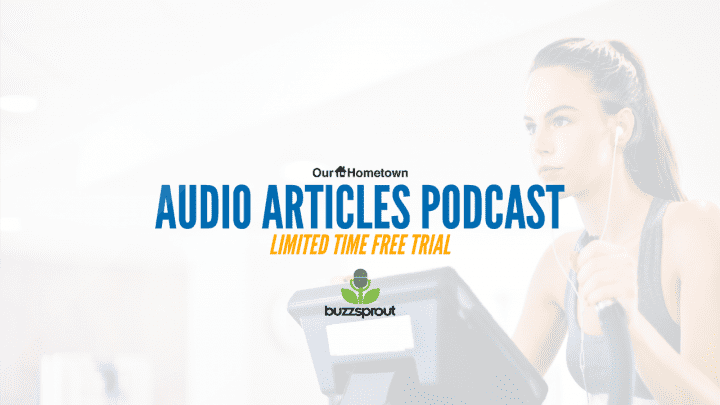 Click play to LISTEN to the article below
Our-Hometown recently expanded the capabilities of our Audio Articles product, adding an exciting new automated podcast feature — and we're offering a FREE TRIAL for a limited time!
Audio Articles Podcast uses the audio files that are generated for each audio article to create new podcast episodes and publish them across all of the major podcasting channels via BuzzSprout. Our platform communicates with BuzzSprout using their specialized API to deliver the audio files and automate the entire process from episode creation to publish. It has never been easier to maintain a daily or weekly podcast!
Learn More
To learn more about Audio Articles Podcast and see it in action, consider attending Editor & Publisher's upcoming webinar on Adopting Automation to Increase Audience and Revenue, where Our-Hometown President & CEO Matt Larson will join E&P publisher Mike Blinder to examine two case studies from our network of publishers already using Audio Articles to automate their podcasts.
The webinar will take place on February 10th at 11am EST. You can click here to register for the session today.
What is BuzzSprout?
BuzzSprout is one of the most popular podcasting solutions on the web, offering both free and paid plans to its users. They make it easy and intuitive to get your first podcast off the ground with little more than a microphone and a quiet place to record, but they also have guides and resources to help you find the right equipment when you're ready to expand your show.
Only a free account is required to begin using Audio Articles Podcasts, but if you use our affiliate link to sign up for a paid account with BuzzSprout, you'll earn yourself a free $20 Amazon gift card while also supporting our show!
The team at BuzzSprout is passionate about helping every podcast on their platform succeed; so create your account today to join over 100,000 podcaster already using BuzzSprout to share their message with the world. Once you do, you'll be ready to start using Audio Articles Podcasts! 
Free Trial
As we mentioned off the top, Our-Hometown is offering a special limited time FREE TRIAL to interested parties. To apply to participate in this offer, just fill out the short application form below and keep an eye on your inbox for a response from us with more instructions. 
Please note that space is limited and not everyone who applies is guaranteed to be accepted.
---