Local newspaper for sale in Alger County, Michigan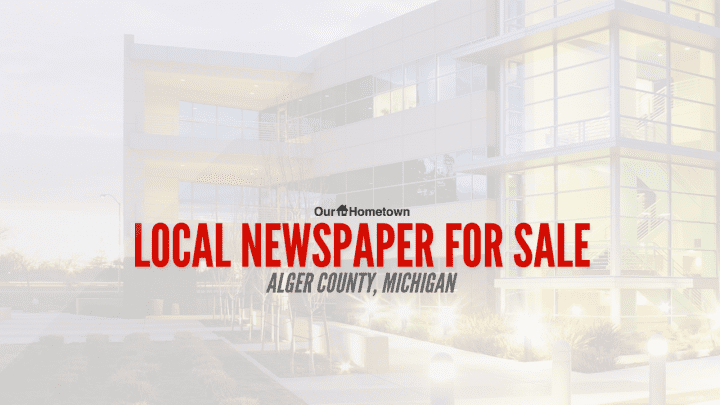 Click play to LISTEN to the article below
A member of Our-Hometown's neighborhood is searching for new ownership as The Munising News of Alger County, Michigan has been listed for sale by owners Willie and Nancy Peterson after 23-years.
A shortage of employees combined with financial challenges created by the pandemic have ultimately forced the Petersons' decision to discontinue printing the newspaper at the end of the month.
The preference is to sell the newspaper to a new owner who will continue to serve the community and build upon the 125-year tradition the Petersons helped to build with The Munising News.
Interested parties can reach Willie Peterson using the information provided in the sale listing, included below.
---
NEWSPAPER FOR SALE
Weekly Community Newspaper for sale located in the beautiful Upper Peninsula of Michigan on the south shore of Lake Superior. The Munising News and Alger County Shopper, an independent newspaper that has been the newspaper of record in the county for the past 125 years. Booming tourist growth, up 10+% last year. A National Lakeshore Park is located in the community, living here is like being on vacation everyday. Owner looking to retire after 50 years in the business. Shortage of employees. If you have staff members who would like to relocate, this could be for you. Sale to include; Weekly Newspaper, Weekly Shopper, Office Supply Store, small commercial printing operation and the real estate. If you have the newspaper experience and would like to move to ownership, this may be the opportunity for you. If you have interest in finding out more please contact, Willie Peterson at 906-250-3282. Serious inquiries only please. (no brokers)
The Munising News & Alger County Shopper
132 E. Superior St., Munising, MI 49862
munisingnews@jamadots.com
906-387-3282