Register for "Audio Podcasting with Audio Articles" for free today!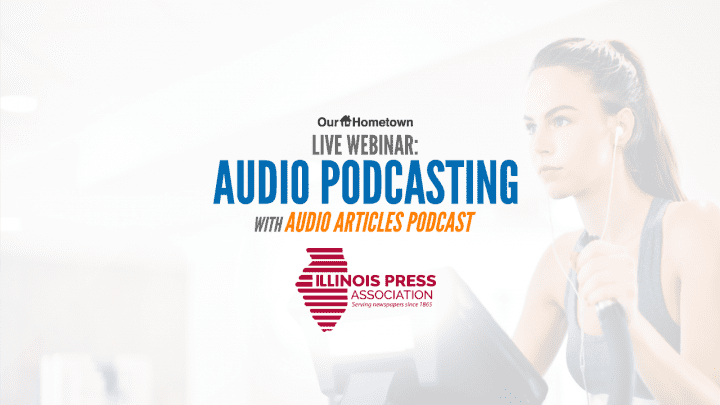 Click play to LISTEN to the article below
The Illinois Press Foundation has invited Our-Hometown President & CEO Matthew Larson to give a presentation on our latest new feature, Audio Articles Podcast, during a live webinar this Thursday as part of the IPF's Education Series.
Audio Articles Podcast uses text-to-speech transcription software to automatically transform text articles into audio podcast episodes, creating a turnkey podcasting solution that any newspaper can use to enhance their digital outreach — even if you are not currently a customer of Our-Hometown!
This live webinar is scheduled for Thursday, March 18th at 9AM CST (or 10AM EST). The session is free to attend — just click below to register now and reserve your seat for Thursday!
Register Now