Art Cullen of Storm Lake Times interviewed by NPR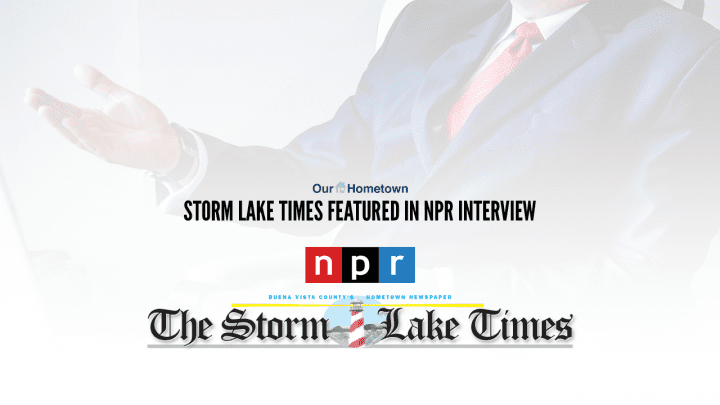 Click play to LISTEN to the article below
National Public Radio (NPR) recently interviewed Our-Hometown, Inc. customer and friend Art Cullen from the Storm Lake Times and has published the full audio of the conversation online, along with a text transcription. The Storm Lake Times is being featured in an upcoming PBS documentary named "Storm Lake", prompting Art to join NPR host Dave Davies to discuss the family-oriented newspaper.
To read or listen to the entire interview on the NPR website, just click the following headline: 'Storm Lake' Documentary Depicts The Triumph And Struggle Of A Local Newspaper
"Pulitzer Prize-winning journalist Art Cullen discusses the battle to keep print news alive in small-town America. Cullen runs Iowa's Storm Lake Times, along with his brother, the paper's publisher."

NPR.com
This, of course, is a battle that many publishers are fighting daily to keep their newspapers profitable. We thought some of our publishers might be interested in listening to the insight provided by Art in this interview.
If you'd like to share similar news with Our-Hometown and our Neighborhood of Publishers, just drop us an email at ops@our-hometown.com any time!