BuzzSprout: Five Ways to Promote a Brand New Podcast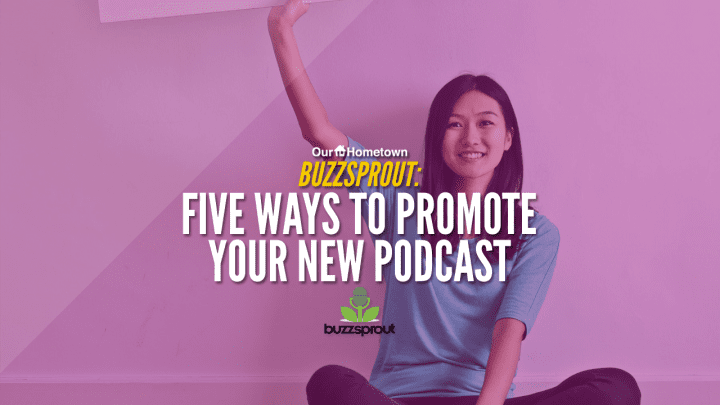 Click play to LISTEN to the article below
By now, you've probably read about our awesome new product, Audio Articles Podcast, which automatically converts all of the text articles on your website into audio podcast episodes and distributes them across all of the major podcasting networks with some help from our friends at BuzzSprout. 
We think our Audio Articles Podcast tool is a great way to get your feet wet in the wide world of podcasting, but BuzzSprout offers some incredible resources to help beginners improve, expand and promote their podcasts.
For example, check out the short video from BuzzSprout below: FIVE ways to promote a brand new podcast
Strategy #1 – Make sure you're in all of the popular podcast directories so that all listeners are able to easily find your podcast.
Fortunately, we have this covered in Audio Articles Podcast as BuzzSprout automatically distributes your episodes to all of the most popular podcast directories. 
Strategy #2 – Make a podcast trailer previewing some of the highlights of each episode. Give listeners a taste of what they can expect in the full episode.
As a bonus, most Podcast directories require you to have at least one episode ready to publish before launching your account. A trailer episode can serve as that episode!
Strategy #3 – Ask your listeners to interact with your podcast by leaving a positive rating or review, and definitely don't let them forget to subscribe from within their preferred podcast listening application. 
Strategy #4 – Share your podcast on social media to attract a more diverse audience and draw in listeners who wouldn't otherwise find your podcast.
Strategy #5 – Ask guests of your podcast to promote their episode on their own social media accounts or other advertising channels.
As your podcast grows, you may want to invite guests such as local politicians, athletes, or businessmen & women to join you for a live discussion. If you're just starting out, these guests may have a larger audience to share your podcast with.
Check out BuzzSprout's YouTube Channel for more videos for help with getting your podcast off the ground!