Upgrade to Audio Articles Podcasts for free!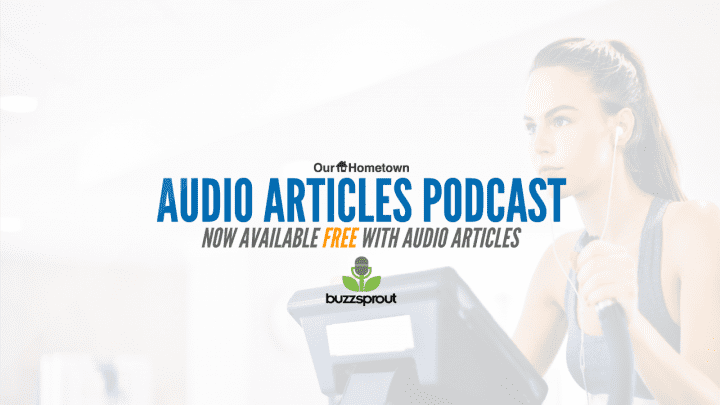 Click play to LISTEN to the article below
Attention Our-Hometown customers!
We recently launched an exciting new Add On for our existing Audio Articles product: Audio Articles Podcast! 
Audio Articles Podcast automatically converts your existing Audio Articles into individual Episodes and uploads them to a BuzzSprout account, where they are then distributed across all of the major podcasting networks: Apple Podcasts, Google Podcasts, Spotify, and many more.
Importantly, while Audio Articles only allows you to listen to the article currently opened in your browser, Audio Article Podcast is separate from the website and allows you to listen to an entire playlist of articles without needing to manually navigate to the next story. 
In fact, because listeners can tune in from their favorite podcast application, they won't even need to have your website open at all! With this new add-on, listeners can consume an entire day's worth of news on their morning drive into work, 100% hands free!
Best of all, Audio Articles Podcast is INCLUDED FREE with our existing Audio Articles feature!
If you're an Our-Hometown customer with Audio Articles and are interested in adding the free Audio Articles Podcast add on, head over to the Audio Articles Podcast page and fill out the form at the bottom of the page to request activation. Our staff will reach out and work with you to get your podcast off the ground!
Of course, if you're an Our-Hometown customer and aren't already using Audio Articles, check out our Audio Articles product page to see how the feature can benefit both you and your readers! We can set up Audio Articles and the Podcast Add On at the same time.
Please note that a free (or premium) BuzzSprout account is required to get started. You can read more about the set up process on the product page.
We've also included this short blurb you can post on your own website to inform your readers of the new product and how it works:
Greetings, readers!

We're excited to invite you listen to our brand new [Publication Name] Podcast powered by Our-Hometown's Audio Articles! Important articles on our website will be automatically converted to new Podcast episodes so that you can listen to them at your own leisure, at any time or place!

You can find our Podcast player in the right-side column of our website, where all of the latest episodes will be listed for you to browse through — or you can simply play the entire playlist! You'll also be able to find our podcast on ALL major Podcasting Networks: Spotify, Apple Podcasts, Google Podcasts, and more!

Just search for "[Publication Name] Podcast" in your favorite podcast application and you're sure to find us!
Let us know what you think of our new tool by emailing your feedback to ops@our-hometown.com at any time!