Conversation over Comments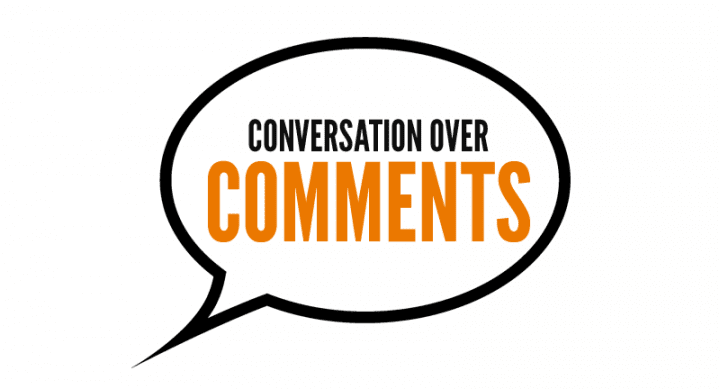 I recently came across an interesting article from the International News Media Association titled, "Comments on news articles are dead, paving the way for conversations."
The article highlights how many publishers have moved away from allowing comments on their digital content due to the toxic nature that overtakes many online comment sections. However, the article also touches on some ways to improve your comments section – primarily by making it more conversational.
According to the data they've collected from their customers, "72% of subscribers actually do read the comment sections and spend an average of 15% of their time on site in the comments."
Generally, readers actually enjoy the peer-to-peer interaction of commenting and sharing their opinions on articles, and the reader engagement certainly helps the publisher – so long as the comment section isn't full of spam, name-calling, and petty arguments.
So how do you cultivate a successful comments section?
1. Moderation
The most important way to combat spam, harassment, and internet "trolls" in your comment section is to moderate comments – i.e., don't just allow anybody to post whatever they want. While many publishers don't have time to moderate every single comment that comes in, there are some automated moderation options available in WordPress.
For starters, you can Require Readers to Have an Account/Subscription in order to comment on articles. This adds an identity to the online persona leaving a comment. People are far less likely to provoke arguments or purposefully offend others if they know that they can be identified. Furthermore, if a particular customer causes problems repeatedly, they can be banned altogether.
There is also an option to Allow Comments from Users Who Have a Previously Approved Comment. This option means that once you approve a comment from a reader, they will be entrusted with permission to comment freely rather than have their comments held up in a queue.
2. Add Conversation
As the author suggested, making your comments section more conversational encourages readers to engage with one another. Of course, a conversation is a two-way street. It is one thing for readers to converse on a topic, but it can be more impactful if the author or publisher themselves join in on the conversation from time to time.
WordPress allows for the publisher/editor to receive an e-mail each time a comment is posted. With this option enabled, the person receiving that notification can respond right away, creating a real-time conversation with the reader.
Conversing with your readers and creating a "community" feel in the comments will result in more loyal readers and, hopefully, more subscribers.