Our Hometown Improves Publishing with Google Docs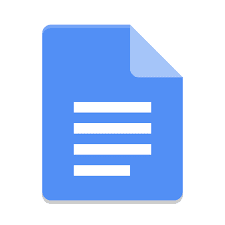 CLIFTON SPRINGS, NY — Our Hometown's Google Docs Add-On allows authorized users to publish articles to their WordPress website directly from Google Docs. The tool aims to simplify the standard newsroom workflow by giving content producers full control over an article's status – from an outline, to a draft, to a published article – without ever leaving Google's popular word processing suite. Recent updates have further improved the convenience and practicality of this add-on.
Our Hometown's Google Docs Add-On was launched in early 2019 after market research determined that Google Docs is the favored word processing tool for many local newspapers. The Add-On provides an avenue for publishers to take advantage of Our Hometown's WordPress CMS and included features without adjusting their existing publishing process. Regular updates based on customer feedback have resulted in a slew of improvements and new features, including the ability to publish captions with photos or images.
For more information on Our Hometown's Google Docs Add-On, visit the product page here: https://our-hometown.com/google-docs-add-on-publish-to-wordpress/
Our Hometown Inc has provided newspapers with digital web production services for over 22 years. Lead by CEO Matt Larson, the company is expanding its contributions to the newspaper industry by further improving available web services, as well as developing innovative products for newspapers to engage readers online.
For more information about Our Hometown's services, visit their website: https://www.our-hometown.com/
CONTACT: Matthew Larson
Our Hometown
(315-294-5735
mcl@our-hometown.com