FloridaWeekly.com launches new COVID-19 resource page and directory
Click play to LISTEN to the article below
Our-Hometown is proud to have assisted FloridaWeekly.com in launching what we consider a prime example of an informative, helpful, and engaging COVID-19 resource page. Together, we were able to build a platform that benefits the people in the community as well as local businesses looking for a way to reach their consumers. We'll take a look at some of the key features of the page below.
Visit the Florida COVID-19 Business & Events Updates Directory page to see it first hand!
1. Links & Resources
The most important thing you can do as a newspaper during the coronavirus outbreak is help to get information out to the public and become a resource that members of the community can visit to find answers to questions they may have. Provide links to trusted sources like your state's Department of Health website, or the Center for Disease Control & Prevention COVID-19 homepage.

In this case, we've added links to some Florida Department of Health pages about COVID-19, as well as a link to some information about bridge loans for small businesses and a link where those who have lost their jobs due to the virus can apply for unemployment. We've also chosen to display tweets from the Florida Department of Health's twitter account.
2. Business Updates Directory
The main feature of the page, though, is the Business Updates Directory, where local businesses have been invited to create an account and begin posting updates regarding changes to their operating hours, precautions being taken, disruptions in services or deliveries, or any other information that may be relevant during the outbreak.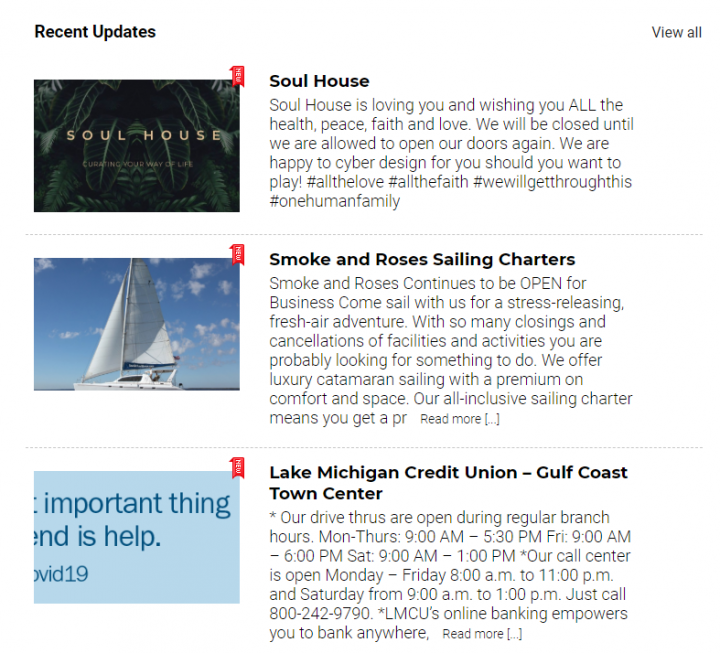 The latest updates appear on the directory homepage along with a large map that plots each business that has submitted an updates, so that viewers can easily locate the nearest locations to shop.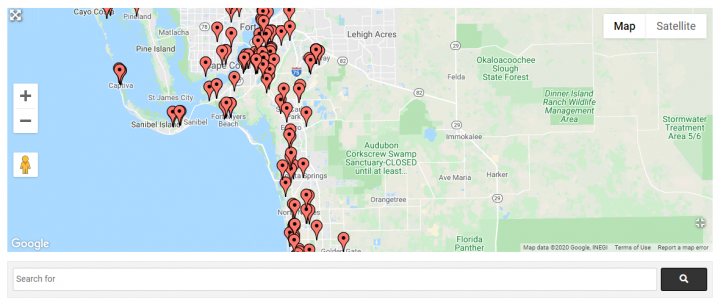 Of course, visitors can also click to see a full list of businesses that have submitted updates.
3. Business Profile Pages
Every update that a business submits also serves a profile page for that business, where owners can enter more in-depth details such as the phone number, address, and website. Each profile page also includes a map with the business plotted, and the ability to post photos or logos to make the page standout.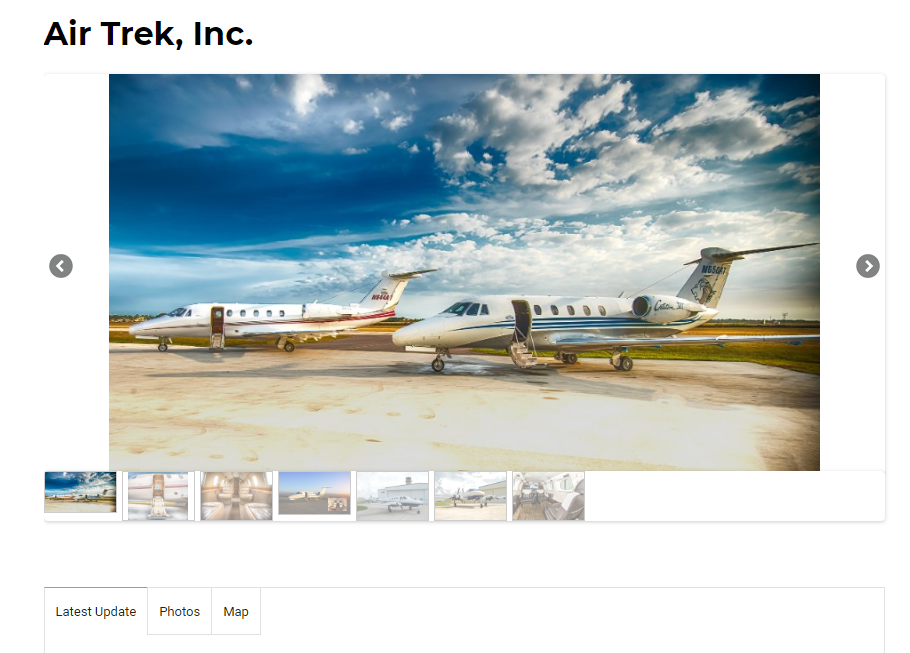 4. Network Advertising
While the main point of this page, of course, is to serve the general public and act as a line of communication for businesses to get information to the public, your own financial well-being is equally important. Depending on the size of your community and the scope of your coverage, a resource page like this could generate a substantial amount of page views. Including ads from a advertising network like Google AdSense could help your bottom line.