How to Appear in Google News
Click play to LISTEN to the article below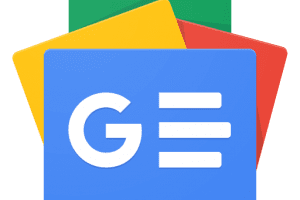 If you have not yet submitted your site to the Google News Publisher Center, you may be missing out on some valuable web traffic. Many readers are turning to Google News to stay up to date with news and content that matters to them most.
In order for your articles to appear on Google News, you'll need to submit your website for inclusion through the Google News Publisher Center.
The following article will also review the Google Guidelines for making your site as useful to readers as possible.
Step 1:  Verify ownership of your website via Google Webmaster
Once you have your verification code, you'll enter this into your WordPress Dashboard under the All In One SEO tab, on the General Settings page. Once you've completed this step, Google Webmaster will confirm your ownership and allow you to submit your site for inclusion in Google News.
Step 2:  Review Google Guidelines
Make sure that your site abides by all of Googles guidelines, including their Webmaster Guidelines and Technical News Index Guidelines, as well as their general Content Policies.
Webmaster Guidelines – Many of these tips are focused on users that are trying to game the system to increase their Page Rank on Google.  For example, link schemes, creating pages with little or no original content, and scraping content from other sites are common violations of the guidelines.  These practices typically do not apply to newspapers on the Our Hometown platform.  As a local news publisher with abundant original content coming from your print edition, you probably aren't participating in these practices, but you may still find them helpful to review.
Technical News Index Guidelines – These guidelines are focused on making the website technically easy for Google's search bots to automatically index.  On the Our Hometown Platform, most of these requirements are handled for you.  For example, our URL structure automatically includes the article headline, making them both unique and permanent on the site (#1 and #2).  We also provide full service PDF to HTML conversion, which takes care of #3.  Robots.txt is uploaded to our WordPress sites during setup (#4).  And the multimedia content section is handled by the fact that we recommend using a YouTube Embed for displaying video on your site (#5).
Content Policies – This is the one set of guidelines that the newspaper is mainly responsible for.  This section includes definitions of Prohibited and Restricted Content.  It also highlights the best practice, "Be Accountable and Transparent", which is making the author and contact info clearly accessible on each post.  We also accomplish this with our Full Service PDF conversion by extracting the byline of every article from the print edition.  If you use our WordPress for self service publishing, there are multiple byline fields for you to use on each article.
Step 3:  Submit for inclusion in Google News
Once you've confirmed that your site won't violate any of the above policies, you can submit it for inclusion in Google News.