IMPORTANT: Memberpress Security Notice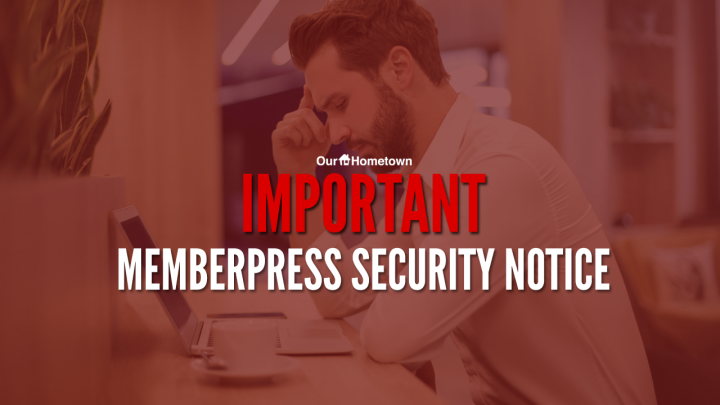 Click play to LISTEN to the article below

A recent Memberpress update introduced a new method of connecting our websites with the popular payment gateway, Stripe. If you are using Stripe to process subscription orders on your website, you'll likely have seen the warning above displaying on your WordPress Dashboard.
Although the warning says to click the button to re-connect with Stripe, this is actually something that Our-Hometown's Support Team will have to do, as it requires logging in to our universal Memberpress account to verify licensing.
If you are seeing this error, there are two steps to resolving it:
1. Invite OHT to join your Stripe Team
Please invite us (ops@our-hometown.com) to join your Stripe account as an Administrator Team Member. We may already be members of your Stripe team, but please make sure we have Administrator access rather than Developer access.
Click here to learn how to invite Team Members to your Stripe Account
2. Create a Support Ticket
Once you've invited us to join your Stripe team, please create a support ticket with us by e-mailing ops@our-hometown.com with your publication's name and URL, and let us know you've sent the invitation.
We'll handle it from there, and will have your website's Memberpress installation linked with Stripe using the latest, most-secure connection.