Introducing our new Custom Memberpress Export tool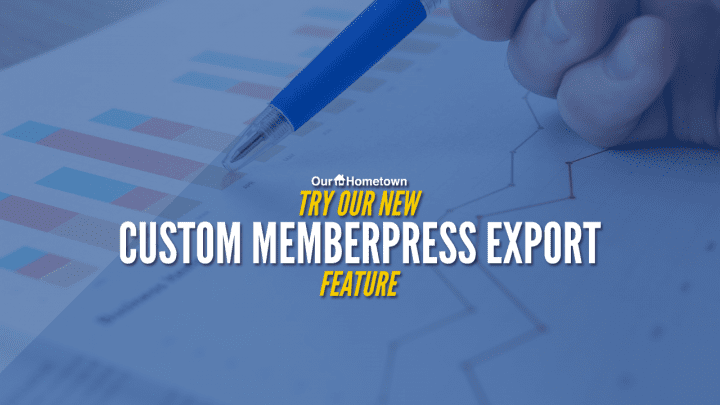 Click play to LISTEN to the article below
Our-Hometown is happy to announce our new Custom Memberpress Export tool, now available to all customers on our platform!
The Custom Memberpress Export tool introduces an easy way to generate and export a list of subscribers who meet a criteria that you select, which is fully customizable to include/exclude any information fields that are recorded by our system.
You can find this tool under Memberpress -> Automatic Member Reports on your WordPress Dashboard menu.
Using this tool, you can export a list of your current active subscribers, or use the filter settings to obtain a list of only new subscribers since the last time you generated a report. Furthermore, by customizing the fields that are included in the report, you can use the resulting list to help sync your active subscribers with an outside print circulation system.
Take a look at all of the settings available in the screenshot below: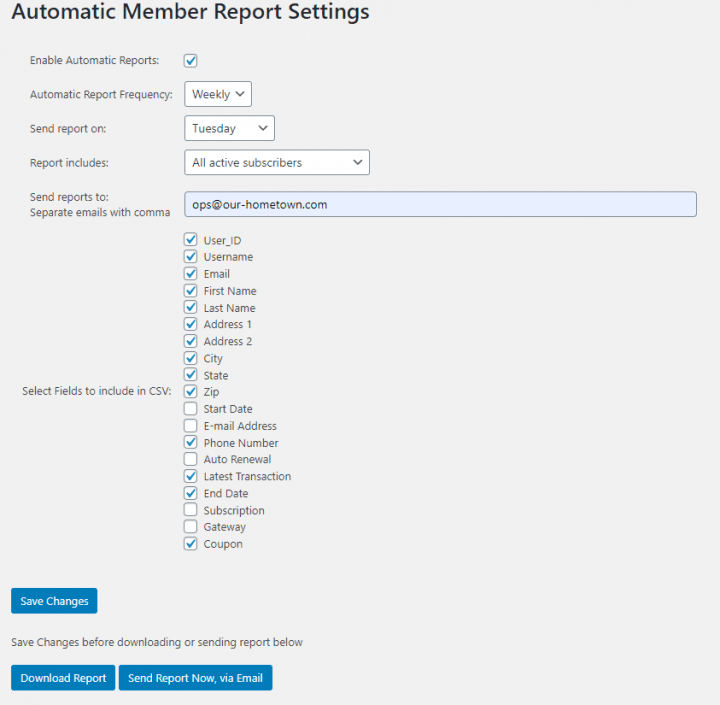 There are also marketing applications for the tool. By checking the box to include the Coupon field in your report, you can easily monitor the response to any special offers or discounts you've offered by way of coupon codes.
Best of all, you can enable Automatic Member Reports which will generate the report Daily or Weekly depending on your preference and email it to a list of e-mails entered on the settings page. If the Weekly option is chosen, you can select which day of the week you want to receive the report.
Of course, even if you're using Automatic Member Reports, you can generate a single report at any time using the Download Report or Send Report Now via Email buttons.
As always, if you have any questions or feedback regarding this new tool, please email us at ops@our-hometown.com and let us know!