Pay your monthly bill automatically using ACH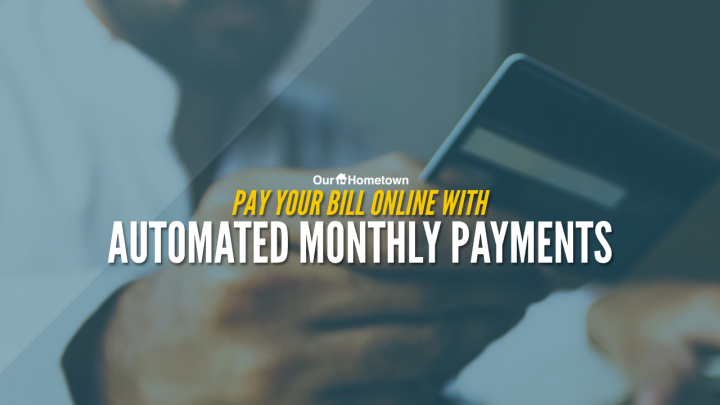 Click play to LISTEN to the article below
DID YOU KNOW that you can setup automatic monthly payments to Our-Hometown, saving yourself the time and effort of writing a check or calling in your payment over the phone?
These automated payments are processed using the Automated Clearing House (ACH) Network to transfer funds from one bank account to another.
The ACH Network is a highly-secure electronic funds-transfer system, and you're likely already using ACH transfers if you are paid via direct deposit, or if you use your bank account to pay bills online.
Our-Hometown recently committed to paperless payroll processing, and we're asking our customers to join us in doing the same by paying electronically with an automated monthly payment!
Furthermore, setting up an automatic monthly payment to Our-Hometown is a great way to ensure your bill is paid on time and avoid any disruptions to your service. 
If you're interested in using ACH to make your monthly payments automatically, just reach out to ops@our-hometown.com and let us know. We'll take it from there!