Paycheck Protection Program deadline extended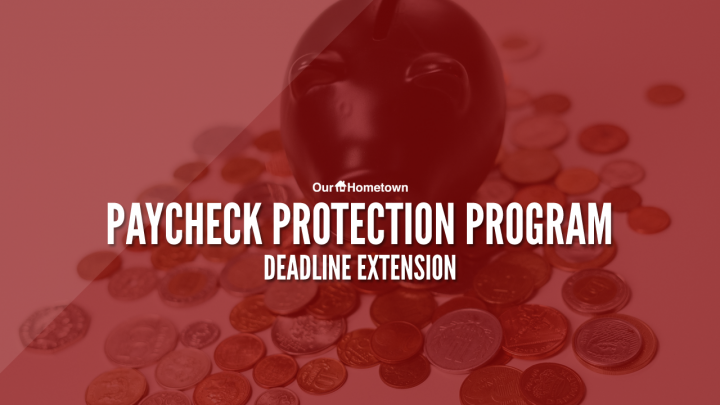 Click play to LISTEN to the article below
On June 30th, The United States Senate passed legislation that extended the application deadline of the Paycheck Protection Program, the Small Business Association's loan program designed to offer financial incentives to small businesses that keep their employees on payroll throughout the COVID-19 Pandemic. The new deadline is August 8th, 2020, and the program officially began accepting new applications as of July 6th, 2020.
What is the Paycheck Protection Program?
The Paycheck Protection Program is a loan available through the Small Business Association aimed at helping small businesses survive the economic hardships brought on by the COVID-19 pandemic. If certain criteria is met, such as using at least 60% of the assistance funds to meet payroll costs, the loan will be fully forgiven and essentially shift to a grant that does not need to be repaid. The goal of the program is to prevent small businesses, especially those forced to shutdown or limit operations, from needing to release employees in order to stay viable.
You can read more about the Paycheck Protection Program on the Small Business Association's website by clicking here.
Who can apply?
According to the SBA's website, the Paycheck Protection Program is available to the following:
Any small business concern that meets SBA's size standards (either the industry based sized standard or the alternative size standard)
Sole proprietors, independent contractors, and self-employed persons
Any business with a NAICS Code that begins with 72 (Accommodations and Food Services) that has more than one physical location and employs less than 500 per location
Any business, 501(c)(3) non-profit organization, 501(c)(19) veterans organization, or Tribal business concern (sec. 31(b)(2)(C) of the Small Business Act) with the greater of:

500 employees, or
That meets the SBA industry size standard if more than 500
I've Already Applied
If you've already applied and received your loan through the Paycheck Protection Program, we'd love to hear from you and learn more about your experience.
Please take a moment to fill out the brief form below with some information related to your loan request.
As always, if you have any questions or need any help, e-mail us at ops@our-hometown.com!