Try your first month FREE with Audio Articles this month!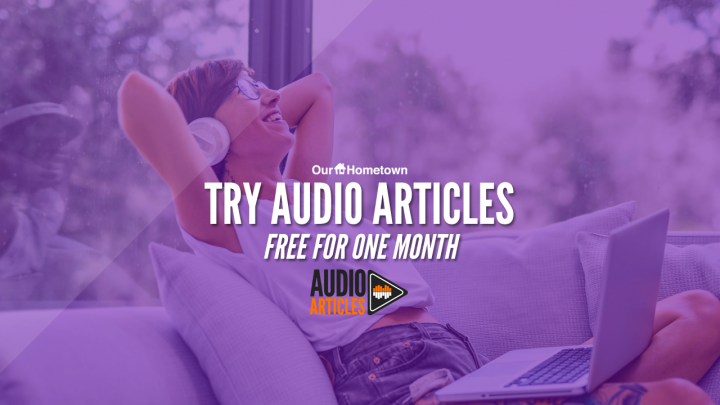 Click play to LISTEN to the article below
Our-Hometown is excited to announce that for a limited-time, customers who add Audio Articles to their plan can try the feature for FREE for one month before deciding whether to keep the feature or disable it!
Audio Articles is an innovative feature that converts each article published on your website into an audio file that visitors can play on their PC or mobile device, allowing them to listen to the news and free up their hands for other tasks — like driving, or doing laundry. In addition to the convenience and accessibility benefits introduced by Audio Articles, it is also a great source for content, since these audio files can be downloaded by your staff and incorporated into other forms of digital media, such as podcasts.
There are also new revenue opportunities available within Audio Articles. The audio player that appears on each article page allows for a sponsorship label that displays a brief text message and small advertisement image if desired.  This label is also read out loud at the beginning of the audio file produced by each article, creating an appealing perk to advertisers since readers cannot skip past it or otherwise ignore it in the way that they can a standard web advertisement.
We think Audio Articles is an extremely powerful tool that can be used in many different ways to seamlessly distribute your content to platforms previously unreachable with just written text. A single sponsorship can more-than pay for the feature; so why wait? Take this opportunity to try Audio Articles FREE on your website for one month and gauge the response from readers and advertisers to determine if it's something you want to incorporate into your long-term strategy!
Just head over to our Audio Article Product Page and sign up using the form at the bottom of the page, or e-mail our Support Team directly at ops@our-hometown.com to request that we start your free trial today!