Using Our-Hometown's "Breaking News" Features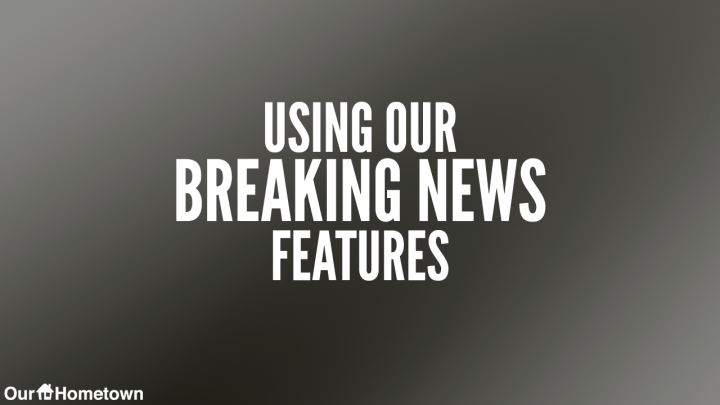 Click play to LISTEN to the article below
Due to the evolving situation regarding the COVID-19 virus, we feel it is important to remind our customers of the "Breaking News" features supported on our websites so that you are able to quickly relay important information to your readers as needed.
1. Posting Breaking News
You can create a "Breaking News" article the same way that you create any other article, by navigating to the Articles tab on your WordPress Dashboard and clicking the Add New button. Below the article textbox itself, you'll see a section titled "Breaking Story" with a simple checkbox. Mark this checkbox to designate this article as breaking news.

Breaking News stories will display prominently near the top of the page under your website's logo, and will include a red "Breaking News" banner in other article widgets.
A breaking news story will remain highlighted for exactly 24 hours after the publish date. (Similarly, you can mark an existing story as "Breaking News" only if it has been published within the last 24 hours.)
2. Setting an Article to FREE Access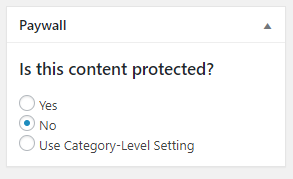 If you're posting breaking news related to the COVID-19 virus outbreak, you'll likely want to make sure that your article is FREE so that the information is available to as many people as possible.
This can be achieved from the Edit Article page, or when publishing a new article.
Under the Category selection box, you'll find a section titled "Paywall" that poses the question: "Is this content protected?"
Select "No" if you want this article to be free to all readers regardless of their subscriber status.
3. Broadcast Breaking News

Once you've published an important article to your website, you may want to consider sending it out as an e-mail blast as well to make sure your subscribers see the story as quickly as possible.
To do this quickly and easily, simply Edit your article and look for the box titled, "Broadcast Options" in the right column. This box will contain a simple hyperlink that read, "Share via Email Newsletter."
Clicking that link will dispatch a simple e-mail newsletter containing only the article you're editing.
Alternatively, you could create and send a more customized newsletter using the Newsletter plugin's Drag & Drop Composer.
4. Keeping Breaking News on your Homepage
Although articles will only retain their "Breaking News" designation for 24 hours, you'll likely want to make sure that these articles are visible for days to come.
Make sure the article is assigned to a category that is displaying on your homepage. Then, navigate to your homepage while logged in with your staff account. Each section of articles on your homepage is a different article widget, and each widget will have a link to the right of widget that reads, "Edit Order" and is only visible to staff members.
If you click this link, you'll be able to adjust the order of the stories displaying in that widget. You can move your breaking news story up to the top of the list after newer content has been posted to make sure it remains on your homepage.
If you have any questions or need any help publishing your breaking news, please reach out to ops@our-hometown.com.