Using Sponsored Content Effectively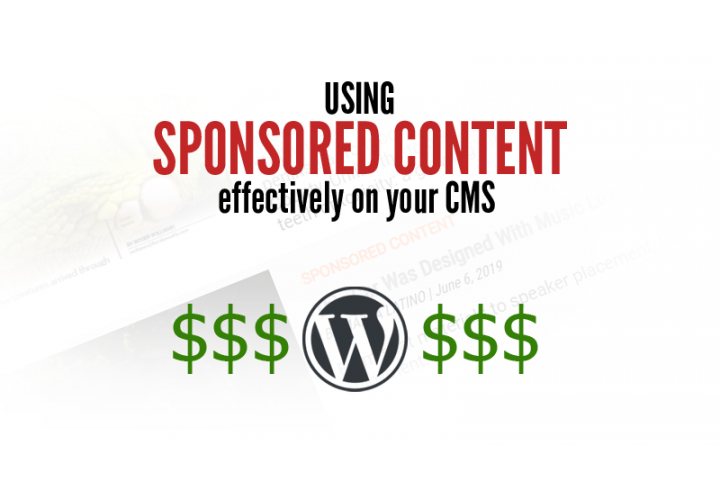 Over the past decade, sponsored content on news websites has greatly evolved. Once seen as annoying, advertisement-like clutter, sponsored content is now accepted as a useful tool that, when used effectively, can be used to generate additional revenue without compromising your publication's journalistic integrity.
A recent article from NiemanLab.org highlights how The Texas Tribune has begun introducing sponsored content to their primary website after years of limiting visibility to a sister website, TribTalk.org. The op-ed style TribTalk served as a bit of an experiment with sponsored content until it became clear that it is a viable strategy for the main website.
"It was a good sandbox to see if there's a market for these sponsored content pieces, to see how we'd treat them in a design and workflow way, to see if there's an appetite for people who would pay for it," said Rodney Gibbs, chief product officer. "Now, several years later, we realize we answered all those affirmatively."
The piece goes on to mention that sponsored content pieces at TribTalk.org started at $2,500 (per item) for three days of homepage exposure. Ultimately, over 10% of the Tribune's digital advertising revenue can be attributed to sponsored content purchased over a 5-month period.
The key to integrating sponsored content on your website is to make sure it is clearly marked and identifiable as sponsored content. Many websites will use CSS to assign special styling like a lighter or darker background color to sponsored posts. You don't want to mislead your readers or make them feel as though you've "tricked" them into clicking an ad!
Along with adding special styling to highlight sponsored content pieces, it is also critical to identify who produced and paid for the sponsored content. Transparency is always important in journalism, and is especially so when publishing content from third-party sources that may or may not reflect the same views as your publication.