Virtual Conference Replay: Increasing Digital Subscriptions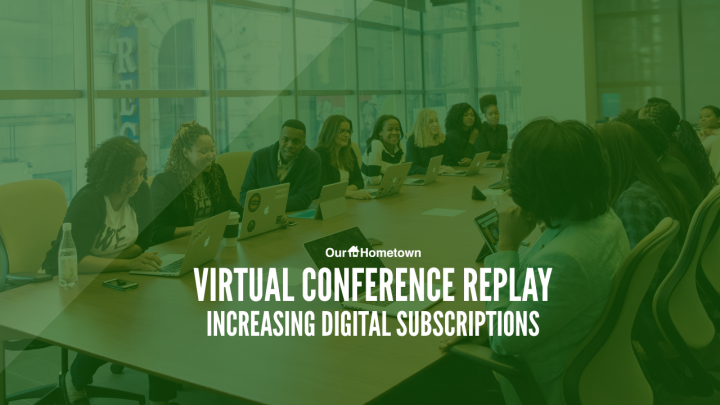 Click play to LISTEN to the article below
Our-Hometown's latest Virtual Conference on Increasing Digital Subscriptions took place this past Friday.
President & CEO Matt Larson hosted once again, giving an informative presentation where he introduced attendees to a number of strategies used on our platform to help drive digital subscriptions. These techniques include ways to advertise your website in the print edition and how to keep readers on-site once they've arrived. Matt also discussed the benefits of using auto-renewing subscriptions, which can be extremely useful in retaining subscribers.
If you missed this Virtual Conference, we have a full length replay available below!
Be sure to check out our Virtual Conferences page for information on our next live event!