Feeling isolated from fellow publishers? Join us for a Virtual Conference tomorrow!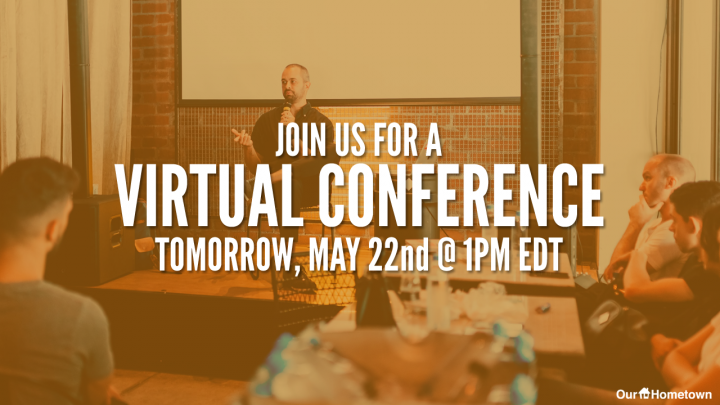 Click play to LISTEN to the article below
With the coronavirus forcing the cancellation of most annual spring and summertime conferences, many publishers have been left feeling isolated with no avenue of communicating or sharing ideas with fellow publishers. Annual state conferences have always been a fantastic way to expand your network of contacts, discuss industry trends and learn about new products or technologies that may be useful to your publication; so these cancellations, albeit necessary, are disappointing.
In lieu of a traditional gathering, Our-Hometown is hosting a Virtual Conference tomorrow, May 22nd, at 1PM Eastern — and you're invited!
The conference will focus on different strategies and techniques publishers have used to spark revenue from both standard subscriptions and reader donations, specifically during the ongoing pandemic. Our-Hometown CEO Matt Larson will be joined by guest speakers Tom Lappas of the Henrico Citizen, Cecile Wehrman of JournalTrib.com, and Kyle Jorrey of The Thousand Oaks Acorn to discuss these strategies, as well as answer any questions from attendees.
Matt recently spoke one-on-one with Kyle for an upcoming Publisher Interview and touched on the topic of donations. Kyle expressed that their plea to readers asking for donations has been a resounding success with nearly $10,000 being donated in just over a month. We'll have more to share from Kyle's interview at a later date, but check out the clip below for a preview of what's to come in tomorrow's conference!
The conference is FREE to attend, and we'd love for you to attend, ask some questions, and share some ideas of your own. Visit our Virtual Conferences page to Register or find more information about the conference.