How to Use Your Newsletter to Sell Digital Subscriptions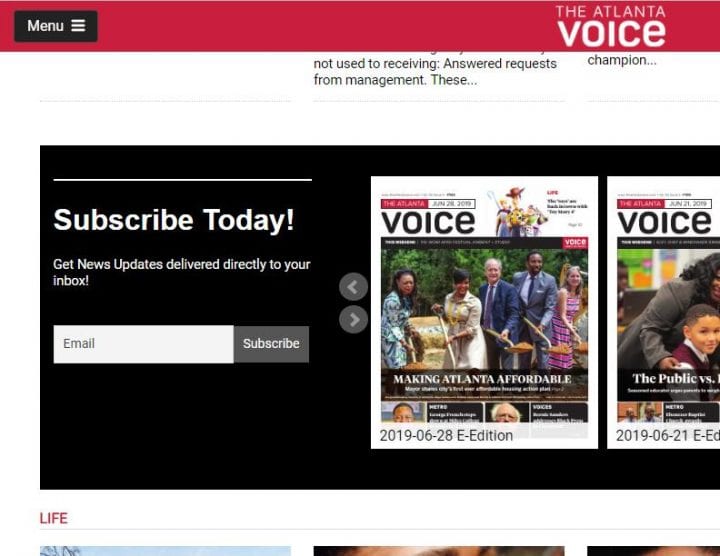 The weekly newsletter is a valuable service you provide to your readers when they become a digital subscriber.
However, the new Automated Newsletter feature is a multipurpose marketing tool that could also be used to grow your digital subscribers.
Here are the 6 steps to using your Email Newsletter to Promote Digital Subscriptions:
Step 1: Setup Automated Newsletter
We already send a weekly newsletter for all Full Service customers.
After we convert articles from PDF to HTML and publish them on the site, we send your subscribers an email with the top headlines and teasers.
If you are publishing articles to the website self service, you can use the Newsletter system to automatically create templates and send the most recently published stories to your newsletter list.
Step 2: Setup Funnel to Grow Email List
You want to make it FREE and EASY for anyone to sign up for the weekly newsletter. There are several options for collecting emails, including Popups, Dedicated Sign Up Pages, and a simple form embedded on the homepage. See some examples here
Step 3: Create sales newsletter to promote the benefits of digital subscription
Create an automated newsletter channel to promote the benefits of a subscription. Click here to see the steps to setting up a new automated channel. Try scheduling these emails for the 3rd Friday of every month.
Consider promoting the following features:
— 24/7 digital access from anywhere in the world
— Mobile, tablet, and desktop optimized browsing
— Instant access to all current news and archives
— Text articles and PDF print replica version available
— Keyword Searchable Archives
— Weekly Updates when new edition is published
— Article Commenting
Step 4: Follow Up with Special Offer
Now that you have made the website value proposition, hit them with a Special Offer Email containing a discount coupon for their first month as a subscriber.
Follow these steps to create a coupon code to include in the email. Make sure to mention that the offer expires at the end of the month to create a sense of urgency.
*This tactic works best when paired with an Autorenewing Subscription, which can be setup on your site if you use Stripe or PayPal for your merchant account.
This email will also go to your active subscribers, but you can still offer the coupon for use with Gift Subscriptions. Include in your email, "If you are already a subscriber, you can still take advantage of this special offer! Purchase a Gift Subscription to share the gift of local news with friends and family!"
Step 5: Targeted Followup
Once the Automated Newsletter is setup to repeat monthly, you can mostly sit back and monitor. If you are interested, you can dig into the analytics a bit to see who is opening and clicking on the Special Offer email.
You can export a list of all activity from each campaign and identify the "hot" lead emails.
If a newsletter subscriber has opened and clicked on the Special Offer email, consider sending them a personal email or giving them a call to identify their barriers to purchasing.
Step 6: Repeat Steps 3 – 5
The frequency is up to you, but we recommend starting monthly. Steps 3 and 4 can be setup to automatically occur monthly. The only catch is you would need to replace the coupon code each month, since the previous one will be expired.