Kevin Slimp: Ideas & Tools For Designing Your Grad Section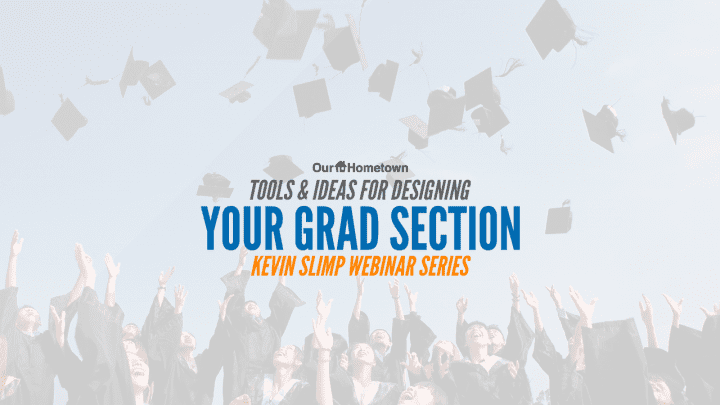 Click play to LISTEN to the article below
The next in a series of webinars hosted by "The News Guru" Kevin Slimp and brought to our customers free of charge by Our-Hometown is scheduled for Friday, April 9th at 11am EST and will focus on Winning Ideas & Tools to Make Designing Your Grad Section Easier.
InDesign and Photoshop have several tools which can make the time it takes to create a graduation section decrease significantly. Using tools like data merge, tables, scripts, and metadata, the creation time can decrease by half or more! Kevin will also discuss his favorite ideas from newspapers throughout North America about their successful grad sections. This is a great session for designers, ad managers, and ad reps. Just in time to help with those graduation sections! – NewspaperAcademy.com
This session alone is valued at $69 and is part of a much bigger package being offered exclusively to Our-Hometown customers at no cost. To take advantage of this incredible offer, simply use the link below and fill out the form to register for the LIVE sessions you and your staff are interested in attending.
You'll be asked a couple of very short questions about your newspaper's workflow before we collect a list of staff emails that you want to receive invites to the webinar(s)!
Click "Full Schedule" below for a FULL LIST of Kevin's webinars that are available for free to Our-Hometown customers, or click "Register Now" to jump straight to the registration page!
Register Now!
Full Schedule