OHT Tutorials: Advertisement Training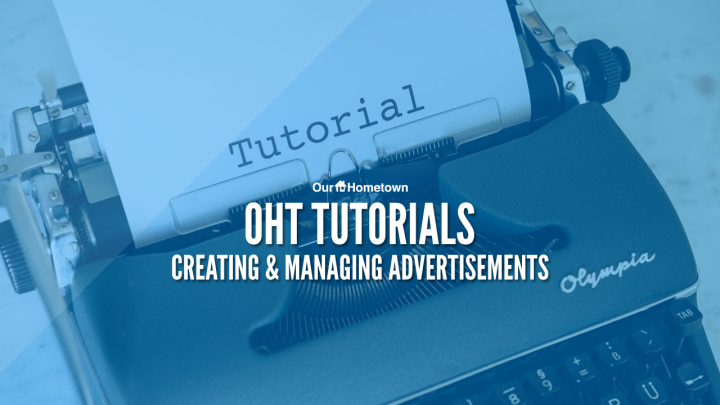 Click play to LISTEN to the article below
As a digital publication (or a print publication with an online presence), one of the most important sources of revenue available to you is Advertising. Fortunately, the AdRotate Pro plugin included with our service makes creating and managing online advertisements a breeze, and because our websites are fully responsive for both desktop and mobile devices, distributing ads throughout your layout is straightforward and easy to understand.
When a new customer signs on with Our-Hometown, we conduct a brief training session specifically on creating and placing ads using AdRotate Pro to make sure every customer is able to smoothly transition their advertising program to our platform. For today's OHT Tutorial, we've included a video from one of these recent training sessions where Our-Hometown's Production Manager & Support Specialist Teri McLaren joins CEO Matt Larson to demonstrate the basics of advertising on our platform.
Watch the video above for an in-depth tutorial on creating and placing advertisements, and keep an eye out for future OHT Tutorials on various topics! If you have a topic you'd like to see a tutorial video for, please email us at ops@our-hometown.com and make a suggestion!