Selling Products on Your Website with Shopify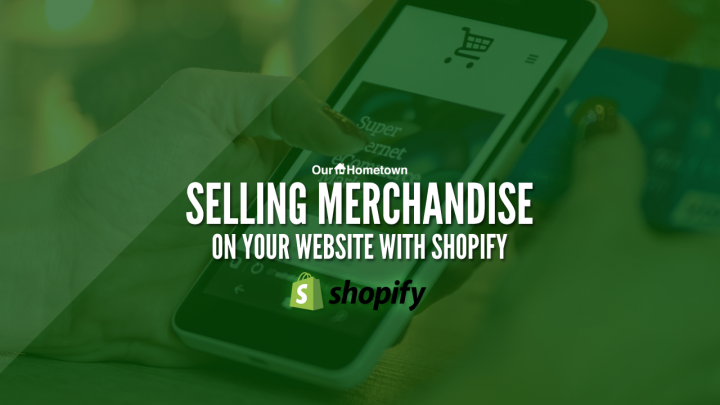 Click play to LISTEN to the article below
Many customers at Our-Hometown have expressed interest in selling physical items on their website, and while we've always had the option of setting up a basic order form for a single product, we've lacked a full-fledged "Shopping Cart" that would allow a visitor to add several items to a cart for a single checkout. Thankfully, we now support simple integration with Shopify, making it easier than ever to sell your physical products through your website!
Selling physical merchandise is hardly a novel concept for newspapers, but digitizing your sales and giving readers the opportunity to buy items quickly and conveniently through the website could provide an otherwise unexpected revenue boost.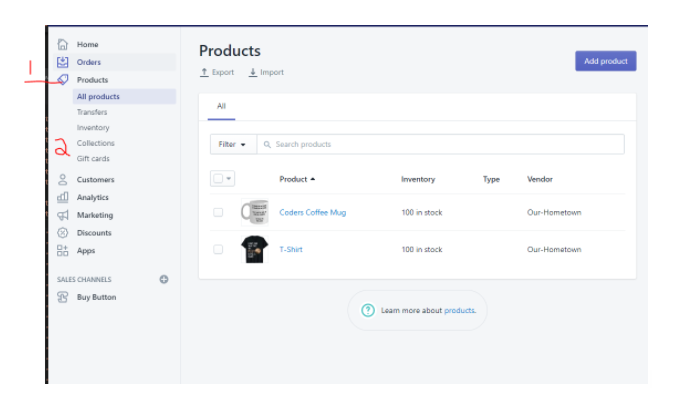 Shopify is one of the leading e-commerce platforms on the web and allows you to embed your store into a page on Our-Hometown's WordPress Publishing Platform, providing your readers easy access to your entire inventory of merchandise. Shopify does require a paid subscription to maintain your store online, but for most newspapers and small businesses, the cheapest Basic plan should suffice and is comparable to their competitors.
Your store is entirely managed through Shopify's own Dashboard; so you'll want to familiarize yourself with their platform before you get started — but it couldn't get much easier!
Once you've created an account, you'll need to Add Products to your Store using the options on the Shopify Dashboard. (Remember, this is all managed through Shopify.com — not your WordPress Dashboard.) You'll give each product a title and upload a photo, then set the price and enter the amount you have in stock.
Once you've entered all of your products, click the Collections tab on the menu and create a new collection for items you want to sell on the website (Ex: "Our-Hometown Store"). After your new Collection has been created, you'll see the option to add Products from your store to this collection. Add any items that you want to sell on the website to the collection and click Save.
The last step is to generate the piece of code needed to place your store on a page: the Buy Button.
From your store management menu on Shopify, look for the section titled Sales Channels and click the Buy Button option, then click Create a Buy Button. For your button type, select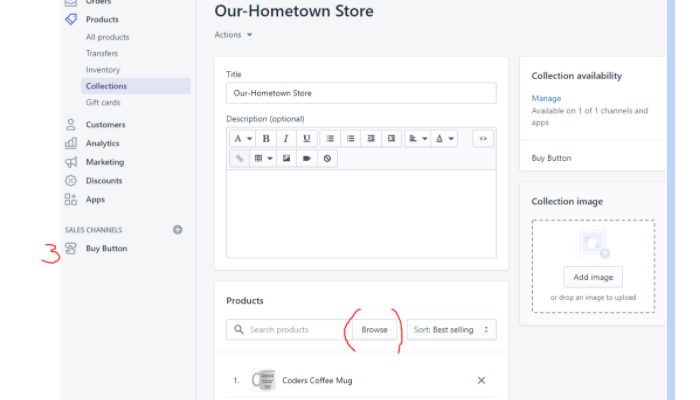 a Collection Buy Button. You'll be asked to select a corresponding Collection; choose the one you created earlier.
You'll be able to customize your Buy Button in a number of ways, including the Action when clicked setting. We recommend selecting "Open product details."
Once you've modified your options based on your preferences, click Next and then click the Copy Code button to automatically copy the code needed to embed your store on the website. You can add this code to a page yourself, or e-mail it to our support team at ops@our-hometown.com to add it for you!
If you're interested in selling merchandise online, take a look at Shopify and let us know if you have any questions or need any help!