Virtual Conference: Digital to Print Publishing with Meg Norris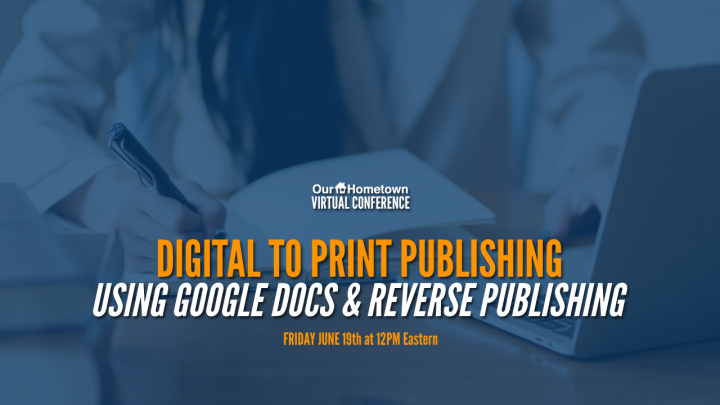 Click play to LISTEN to the article below
Our-Hometown will be hosting another Virtual Conference next Friday, June 19th, beginning at 12PM Eastern. This conference will focus on a Digital to Print Publishing workflow made possible by our Reverse Publishing & Multi-Site Publishing tools, as well as our custom Google Docs Add-On.
Our-Hometown CEO Matt Larson will be joined by Margaret Norris, publisher of The Garden City News, The Jericho News Journal, The Syosset Advance, The Bethpage Newsgram and The Mid-Island Times, to discuss the advantages of Reverse Publishing and how it has helped her to increase productivity across all five of her publications.
The conference will also include a demonstration of each of these features so that you can see them in action!
As always, our Virtual Conferences are free to attend. Please register in advance on our Virtual Conferences page.
We hope to see you there!