Virtual Conference Recap: Donation and Subscription Strategies During COVID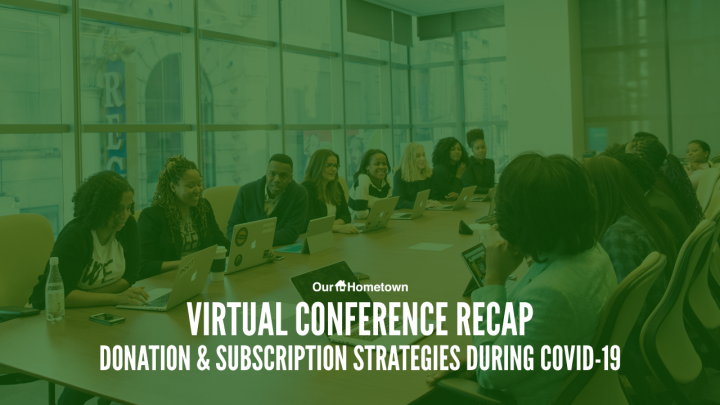 Click play to LISTEN to the article below
Our-Hometown hosted a Virtual Conference this past Friday, May 23rd, focusing on Donation and Subscription Strategies During the COVID-19 Pandemic. Our-Hometown CEO Matt Larson hosted the event and was joined by a panel of three speakers: Cecile Wehrman of JournalTrib.com, Tom Lappas of the Henrico Citizen, and Kyle Jorrey of The Thousand Oaks Acorn.
There was a lot of great information presented and we are happy to share the full-length recording below.
Thank you to everyone who attended and asked questions, and especially to our three panelists!