Virtual Conference: Helping Local Businesses from Shutdown to Re-Opening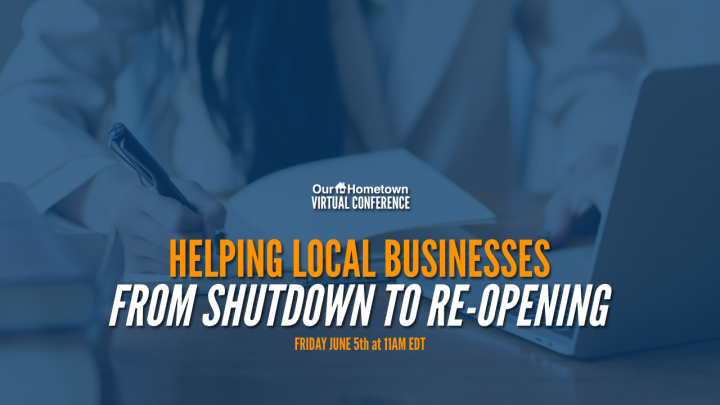 Click play to LISTEN to the article below
Our-Hometown is excited to announce that our next Virtual Conference will take place on Friday, June 5th, at 11AM EDT. The conference will focus on different ways that newspapers have helped their communities throughout the COVID-19 pandemic, and how they plan on continuing to support their communities now that businesses are beginning to re-open. Joining Our-Hometown CEO Matt Larson as guest speakers will be Kristen Weaver from the Wilson County News and Alison Kase of Rockaway's The Wave.
The Wave has created a Curbside Delivery Directory to help local businesses promote their curbside delivery programs, and has also instituted a clever donations program where monetary donations to The Wave are then used to purchase food from local restaurants for the front-line workers who have had to face the pandemic head on. Meanwhile, The Wilson County News looks to help local businesses through their re-opening by providing a directory where readers can find new operating hours or learn what kind of precautionary measures are being taken by those businesses.
Kristen and Alison will share more details about their respective programs, answer questions from attendees, and join Matt in discussing other opportunities for newspapers to help out.
As always, our conferences are free to attend — all you have to do is register on our website using the link below! We hope to see you there!
Click Here to Register for Our-Hometown's Virtual Conference: Helping Local Businesses from Shutdown to Re-Opening