New Feature Progress Report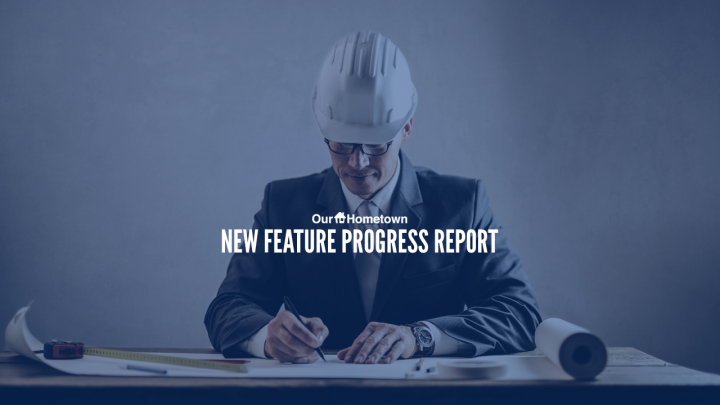 Click play to LISTEN to the article below
It has been a strange few months, but June has arrived and the official start of Summer is not far behind. As we approach the halfway point in the calendar year, we thought it would be a good time to give an update on the features our customers showed the most interest in way back January when we ran our 2020 New Features Survey.
Based on the feedback from this survey, the four features that stood out were as follows: an improved mobile publishing experience; a universal advertising network solution; support for VAST and VPAID video ads; and an expansion to our Audio Articles product that would allow readers to listen to entire editions with a single action.
1. Improved Mobile Publishing Experience
Our engineers delivered in a big way in terms of improving the mobile publishing interface on our customer websites. Using the admin dashboard on your phone is now nearly identical to using the dashboard on a laptop or a desktop computer. Everything has been optimized for mobile displays, and both Apple and Android devices allow you to create a shortcut icon directly on your phone's home screen so that you can easily access your website or dashboard in a single touch.
We wrote about some of the improvements we introduced back in April, and again in May when we introduced similar changes to make creating photo albums easier on your phone.
2. Universal Advertising Network Solution
In January's survey, many of our customers expressed interest in using an advertising network to fill ad real estate on their websites. Our websites will support code from nearly any ad network, but it was clear during our research that the resounding favorite is Google's AdSense program. While the earning potential is highly dependent on your website's traffic, it is extremely easy to get registered and begin reaping the benefits.
After a brief website ownership verification process, setting up individual ad sizes and locations is quick and painless. You can even elect to have Google automatically distribute ads on your website, which requires only adding a single line of code to your website — Google takes care of the rest!
3. Support for VAST and VPAID Video Ads
VAST and VPAID video ads were another hot topic in survey responses as different forms of advertising media are becoming more widespread. Fortunately, Our-Hometown's engineers quickly set up a video player that supports VAST and VPAID Video Ads, which was made available to customers earlier this year.
This feature allows you to insert clickable advertisements to videos displayed on your website, such as on the pause screen. Enabling and configuring the video player requires help from our support team, but the potential for this unique capability will surely expand as the technology becomes more popular.
4. Audio Editions 
We launched Audio Articles late last year and while publishers and readers alike love the concept, one feature that would elevate the tool to the mainstream is the option to listen to an entire edition of articles in a single touch or button press rather than having to listen to individual articles, one by one.
This feature is currently in development, and while we don't have a firm estimate on when it will be released, rest assured that we recognize the importance of this feature and fully intend on bringing it to our customers as soon as possible.
Although 2020 has been a tumultuous year, to say the least, we're excited about the opportunities that lay ahead as we continue to improve our platform.