New York Times' Q2 Results show promise for digital subscriptions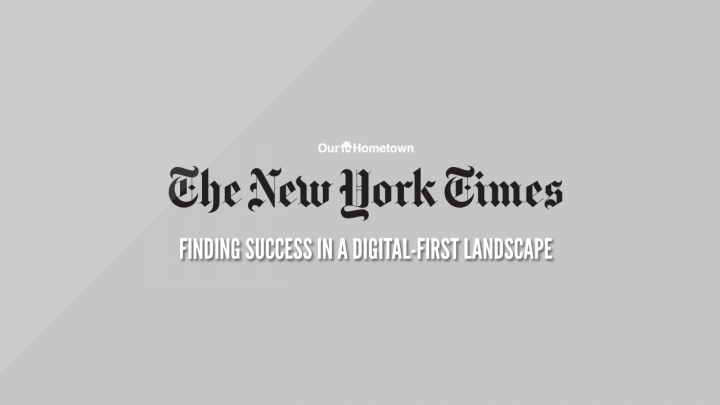 Click play to LISTEN to the article below
Our-Hometown has been closely monitoring the success of The New York Times and their ongoing shift to a digital-first platform. The effort began in earnest in 2011 with the launch of a digital paywall and has since expanded to the point where, for the first time ever, total digital revenue exceeded total print revenue in the second quarter of 2020.  Read the full article on NYTimes.com.
While there are still challenges to overcome, including the drastic decrease in both print and digital advertising due in large part to the COVID-19 pandemic, the Times has proven that there is a path forward for quality digital-first journalism.
The latest data comes on the heels of a report earlier this year when the Times recorded record-breaking digital subscription numbers. In the first quarter of 2020 alone, The New York Times added more new digital subscribers than they had in the year-and-a-half immediately following the launch of their paywall. The data is an incredible demonstration of just how quickly the Times' online audience is growing.
You might be thinking, "That's great for the New York Times, but how does it help me?"
The great thing about the New York Times is that they are essentially acting as a guinea pig for the rest of us. As one of the giants in the industry, they are paving the way and creating the template that other newspapers can follow.
Join Our-Hometown's CEO Matt Larson Friday Sept 4 at 12PM EST for Our-Hometown's Virtual Conference on Re-Thinking Paywalls for FREE Print Newspapers, where attendees can sit-in on a presentation introducing the several different paywall setups and strategies that you should be considering implementing to help boost your digital revenue on our WordPress Publishing Platform.
Don't worry — it's not too late to attend! Click here to register for Friday's Virtual Conference!
If you're not able to attend, that's okay too — we'll have a full-length recording of the session posted on our website next week. In the meantime, you can join the discussion on our Facebook page to offer your thoughts!