Our-Hometown Virtual Conference: Getting Started with Video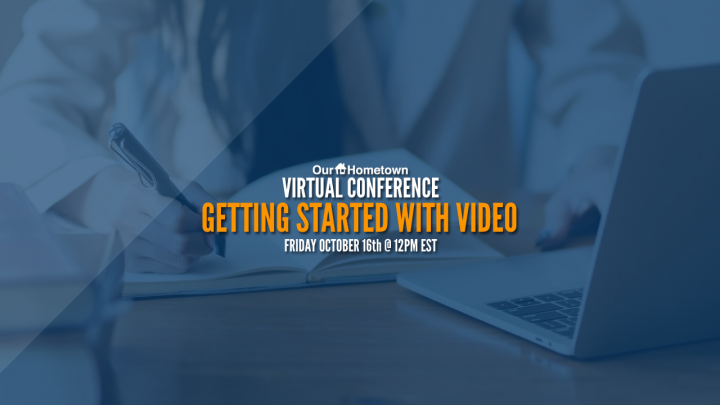 Click play to LISTEN to the article below
Our-Hometown is excited to announce that our next Virtual Conference: Getting Started with Video will take place on Friday, October 16th at 12PM!
Adapting to the new reality of a "digital-first" newspaper industry may require some commitment to producing various forms of high-quality media to help your website stand out, and to offer readers benefits that wouldn't exist in the print edition. The most common form of media that can be easily incorporated into a newspaper website is video media.
Our-Hometown President and CEO Matt Larson will take this opportunity to introduce attendees to the world of video media and discuss the workflow we use for producing video content.
Matt will be joined by Kristen Weaver of The Wilson County News and Mark Healey of The Wave, both of whom are heading up video content production for their websites.
Kristen hosts a weekly live stream via Facebook Live where their staff interviews a local business owner and discusses some of the major news stories featured in the upcoming print edition. The video is sponsored by a local business in combination with sponsorship of Audio Articles available on the Wilson County News website. Click here to view one of their recent video sessions.
Likewise, Mark Healey hosts a weekly YouTube podcast for The Wave where highlights news from the week's print edition and discusses other talking points of interest to local listeners. You can check out one of Mark's recent episodes on YouTube here.
If you're interested in attending the session and learning more about what it takes to get started with producing video content for your website, please take a moment to register using the form below, or visit our Virtual Conferences page.
---
Getting Started in Video
10/16/2020
12:00pm EDT
1 hour