Virtual Conference Replay: Re-Thinking Paywalls (Part 1)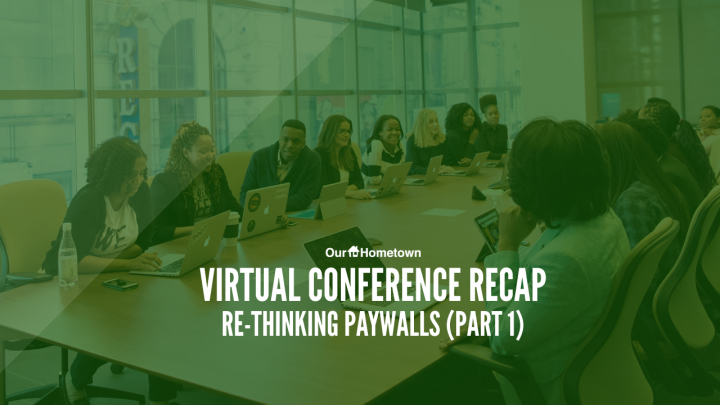 Click play to LISTEN to the article below
Our-Hometown hosted another Virtual Conference on Friday, August 21st on the topic of Rethinking Paywalls for Paid Print Newspapers.
During the conference, Our-Hometown CEO Matt Larson introduced the different paywall configurations available on our WordPress Publishing Platform and discussed various ways to incorporate each type into a strategy that makes sense for paid print publications.
Matt explains the differences between the following kinds of Paywalls:
Hard Paywall
Soft Paywall 
Metered Paywall
Registration Wall
We recently published a blog post detailing these different types of Paywalls, which you can read here, or you can simply tune into the Full Length Replay of the Virtual Conference below!