Virtual Conference Replay: Re-Thinking Paywalls (Part 2)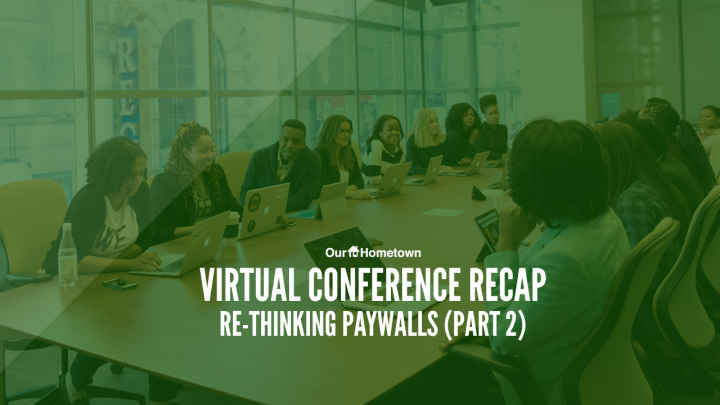 Click play to LISTEN to the article below
Our-Hometown's upcoming Virtual Conference on Rethinking Paywalls for FREE Print Newspapers took place this past Friday.
In this session, Our-Hometown CEO Matt Larson reviewed a case study from a group of free print newspapers that successfully launched a Metered Paywall on their websites in 2018 in an attempt to develop a digital revenue model that isn't dependent on digital and mobile advertising, and instead can rely on their base of subscribers.
After a successful paywall launch, they have continued to drive digital subscription growth with gift subscriptions, limited-time coupons, and targeted email marketing.
Matt also discusses soft paywall models that are available on WordPress and most CMS platforms today, including a free "registration wall", which is an increasingly popular option that allows free papers to establish a direct channel of communication with the reader by collecting their e-mail address for future e-mail newsletter correspondence!
Check out the video below for a full-length replay of last week's conference, and be sure to keep an eye on our Virtual Conferences page for the latest information on upcoming events!