Click here to learn more about using the articles widget.
The 2 Column Layout features a large image for your 1st article on the left hand side & then, either thumbnails to the left or right of your articles in a second column on the right side.
This article style is best suited to wider widgetized areas, like the main slider area or the full-width middle column. 
It can be used in smaller widgetized areas but we recommend limiting it to 3 articles here for the best style.
You can choose to have article excerpts or no article excerpts.
Large Widgetized Area - 2 Columns - Right Side Thumbnail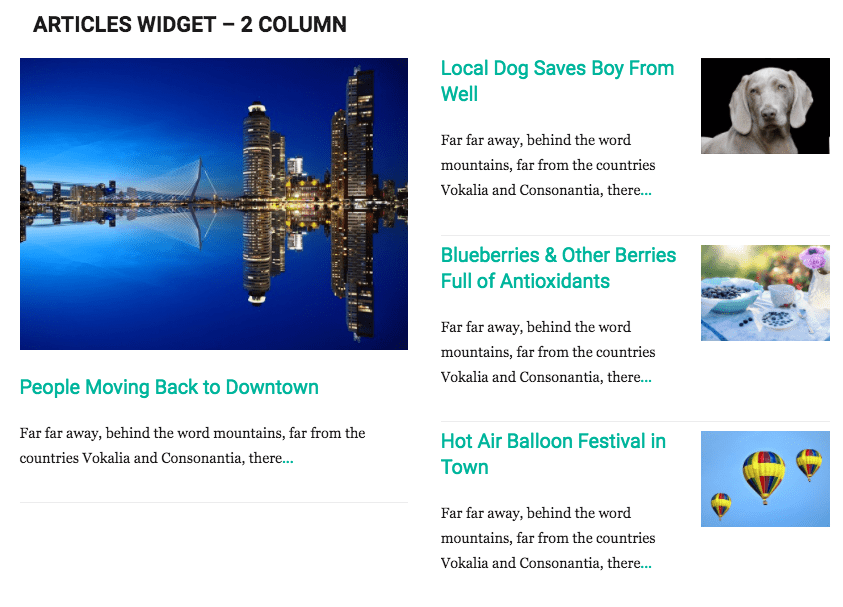 Small Widgetized Area - 2 Columns - Right Side Thumbnail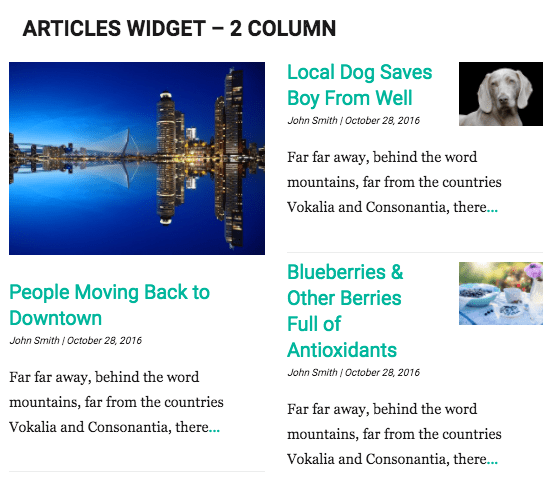 Small Widgetized Area - 2 Columns - Left Side Thumbnail