Click here to learn more about using the articles widget.
The Magazine Style Layout is good for articles with images.  It's 2-3 columns of individual articles, with a large thumbnail to the left for your 1st article, and smaller thumbnails to the right for your secondary articles. 
You can only have article titles in this layout & it is currently limited to a maximum of 5 stories.
It looks best in mid-sized to wide columns.
Magazine-style with 4 stories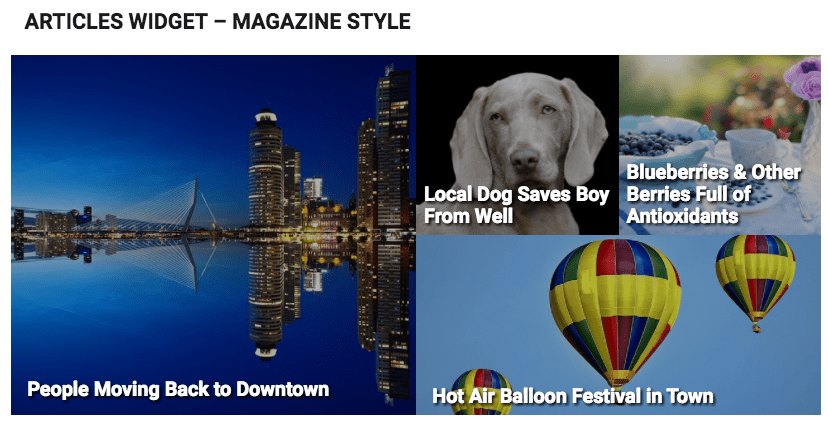 Magazine-style with 3 stories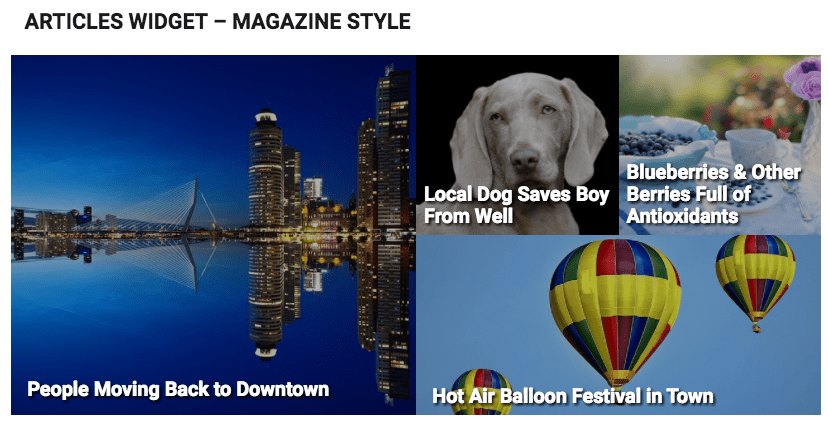 Magazine-style with 3 stories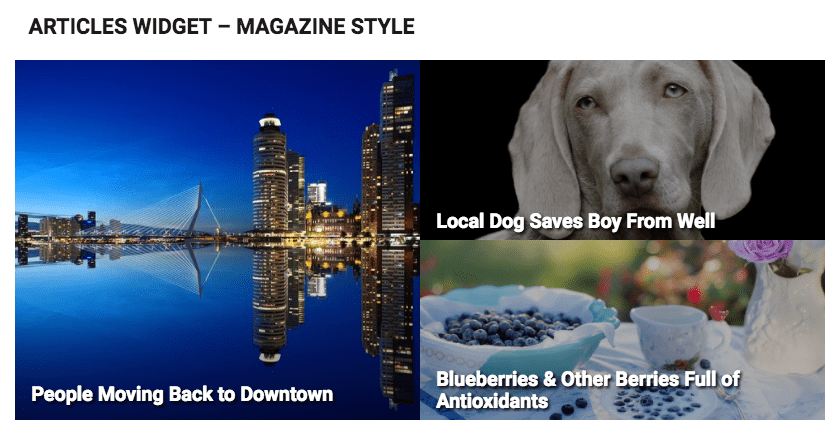 Magazine-style with 2 stories