From our 1 & 2 column base homepage templates, you can create a variety of front page layouts that utilize widgetized areas for easy drag-and-drop layouts.
While on the front page, click "edit page" to change templates for the front page, or locate the page marked as "front page" in your list of pages on the backend dashboard.
If you don't see an "edit page" button, go to Appearance > Customize > Front Page & set your front page choice to "static" & pick a page you've either set up already or will edit.
2 column vs 3 column
Each template has a right-hand sidebar for ads & other content, such as social media or mores stories.
These layouts have a variety of areas in which to place stories so you can create as simple or as complicated a layout as you want.
You can see sample layouts by clicking the links below.
Select your front page template from the "Template" dropdown on the right-hand side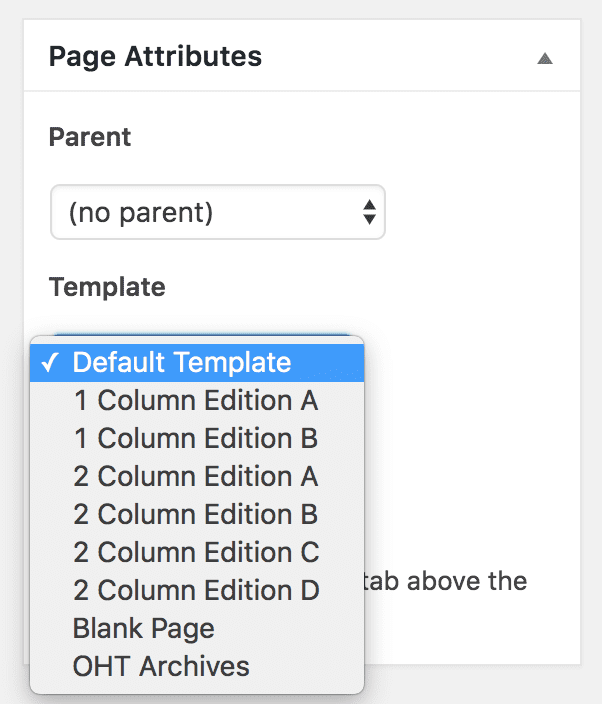 1 Column Layouts (+ Sidebar)
1 Column - Edition A
1 Column - Edition B
2 Column Layouts ( + Sidebars)
After choosing a template...
an "edition" box will appear.
Name this page the same name as your paper & leave the "edition" box blank.

A blank "edition" box will pull all articles, with your most recently published articles first. 
Hit "publish" & then click here to learn how to set your front page.
If you want to learn about editions, click here.