You can use the Newsletter plugin's built in Drag & Drop Composer to create high quality custom newsletters in just a matter of minutes!
While these newsletters cannot pull recently published Articles, they are useful for communicating important information to your subscribers, e-mail marketing, and more.
1. Navigate to the Newsletter Plugin
Start by navigating to the Newsletter tab on your Dashboard.
2. Create Your Newsletter
From the Newsletter Dashboard, click "New" to create a new newsletter.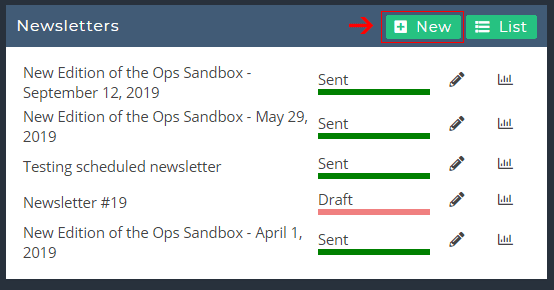 3. Choose Your Theme
From the list of themes to choose from, select the Drag & Drop Composer.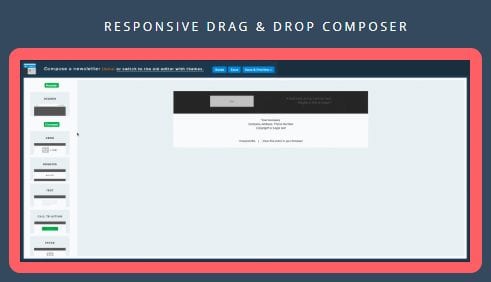 4. Construct your Newsletter
Once the Newsletter Editor has loaded, you'll see a few items have been pre-selected and added to your template. This includes a "Pre Header", a "Header", a "Hero", a "Legal Text" area, and a "Footer" area.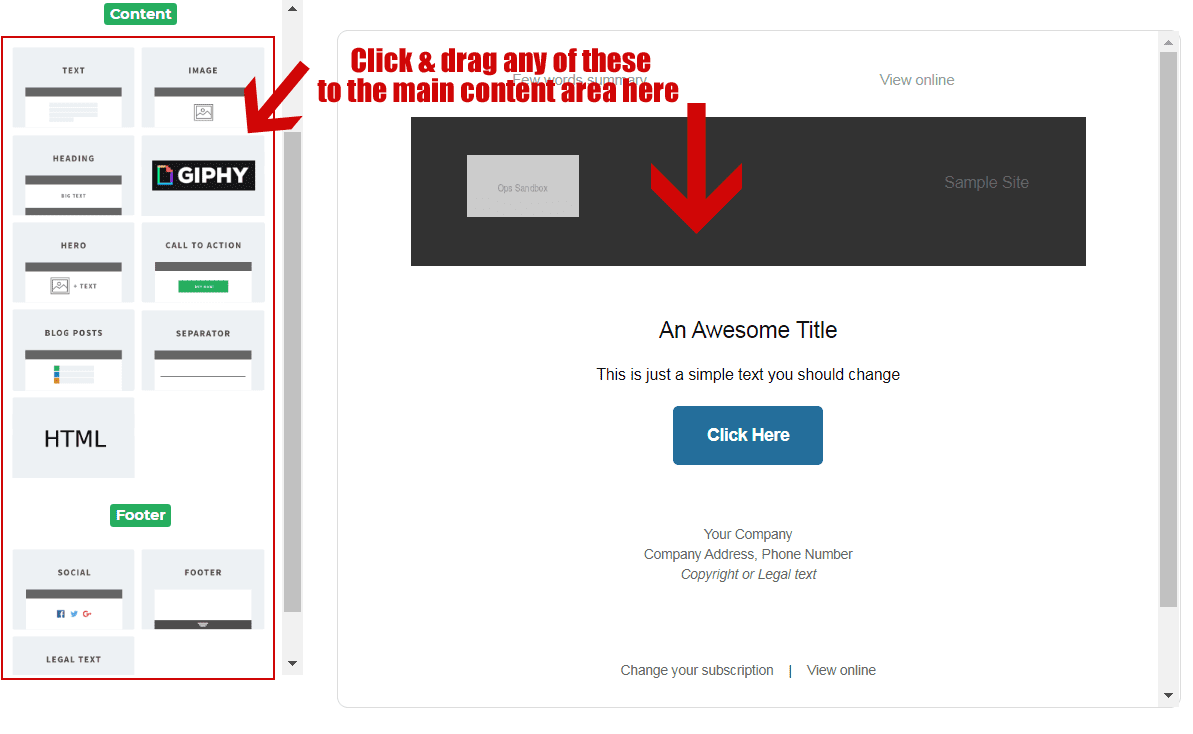 Each area is distinguishable when you hover over them, as options appear allowing you edit or delete them. Of course, you can also re-arrange them by click and dragging them.
While it is entirely your own preference, we recommend deleting the "Header" area and replacing it with a simple "Image", which you can set to your publications logo.
5. Edit each widget to your preference.
We created the e-mail below using just the following options: Pre-Header, Image, Heading, Text, Call to Action, Legal Text, and Footer.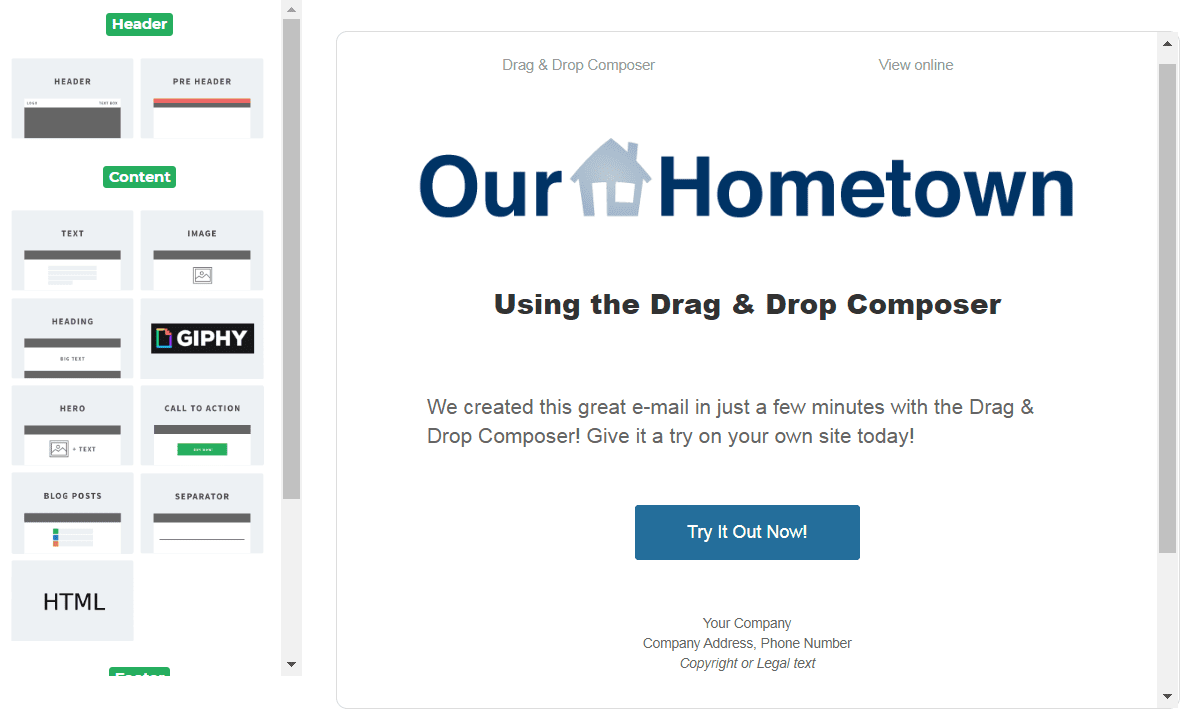 You can use a combination of any of the available options on the left side to create great newsletters for nearly any purpose!