Step 1.
First, log in to your website by clicking the "Login" button at the top of your newspaper's homepage. A "Site Settings" menu will appear.
Under "Content" in the Site Settings menu, click on the  "Articles" button.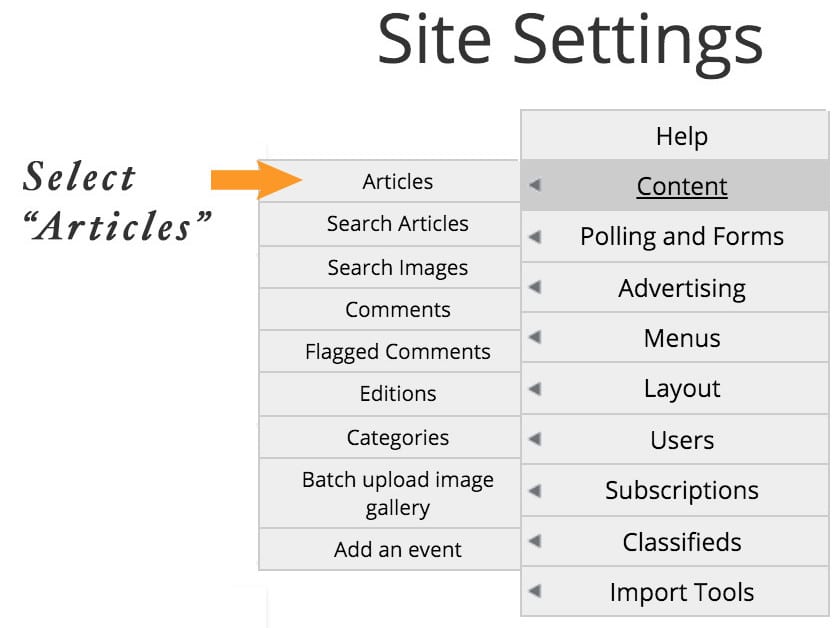 Step 2.
Select the edition & category you want to change the order of articles for.
Then click & drag the arrows in front of a story up or down to change their order.
Stories at the top of this list will appear at the top of that category.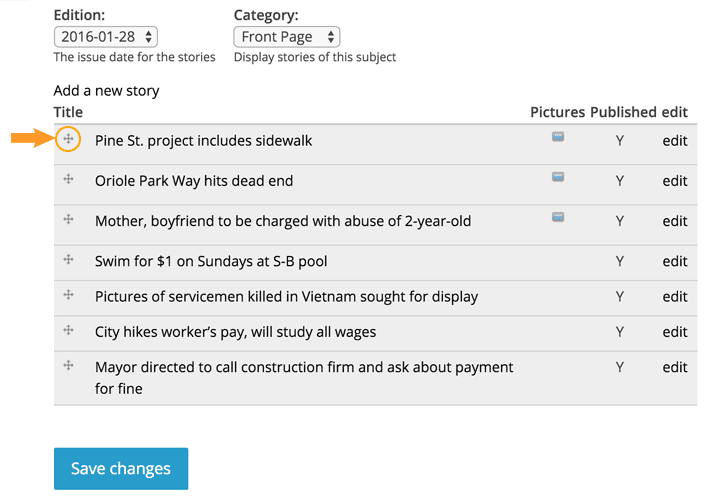 Step 3.
Make sure to click "Save Changes" to see your updates in each category.