Step 1.
After importing your file into inDesign, go to "window > styles > character styles"
Click "character styles" to open a window with the 4 character types that were labeled during the XML export.

Use the character styles to apply changes throughout the document

You can modify font styles in the stories individually, but universal styles save time overall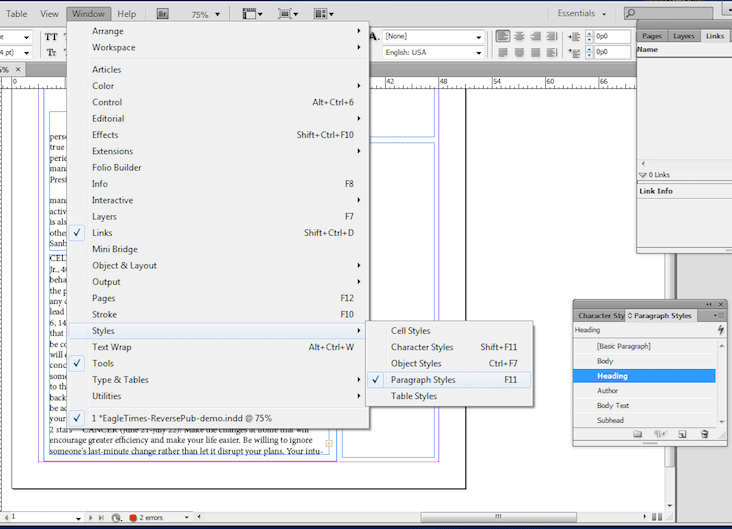 Step 2.
Right click on the paragraph type you want to change.

Click "Edit (paragraph type)" to open the style options.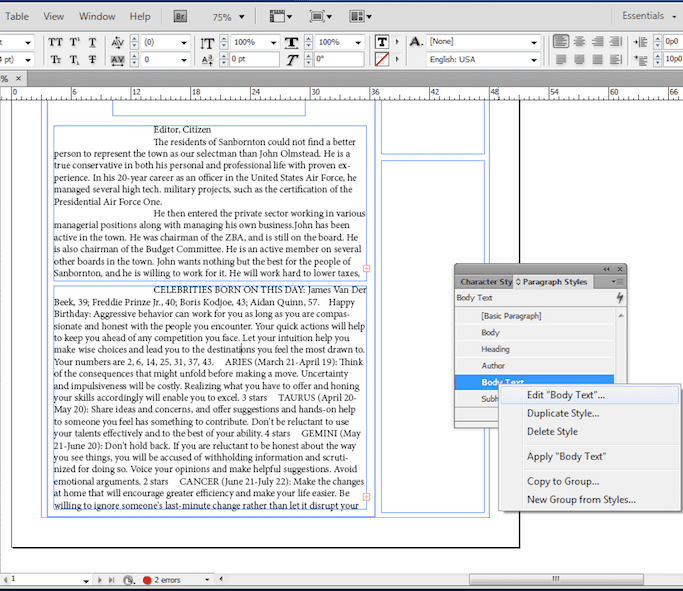 Step 3.
Select basic character formats to control the font size, family, & style
Click "OK"

In this example, these changes will be applied to all headlines in the document

Do the same for the subhead, author, & body text

You can also set paragraph styles universally.