The Our Hometown Road Show – Visiting Box Elder News Journal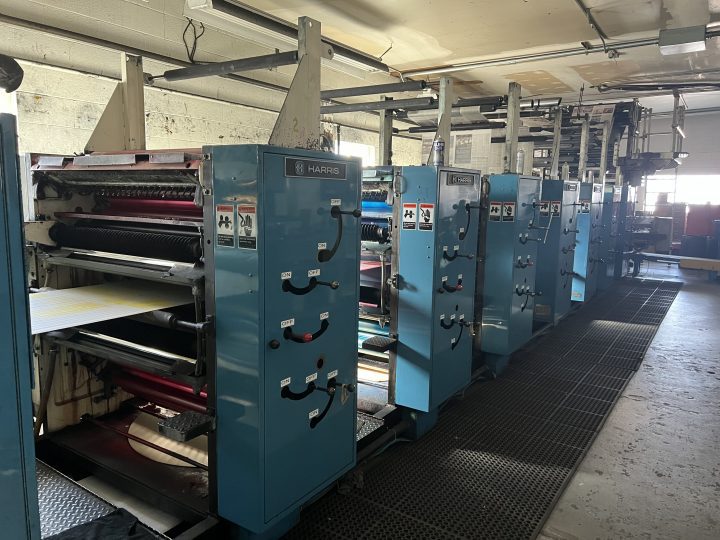 Click play to LISTEN to the article below
Today I traveled up I-15N from Salt Lake to Brigham City, UT for a visit with Casey at Box Elder News Journal. My first objective was to put a face to the name. Casey Claybaugh, who's been the publisher of the paper since 2009, switched to OHT in the middle of the COVID shutdown, so I wasn't doing any in-person onboarding. But I knew someday I would find an opportunity to make the trip.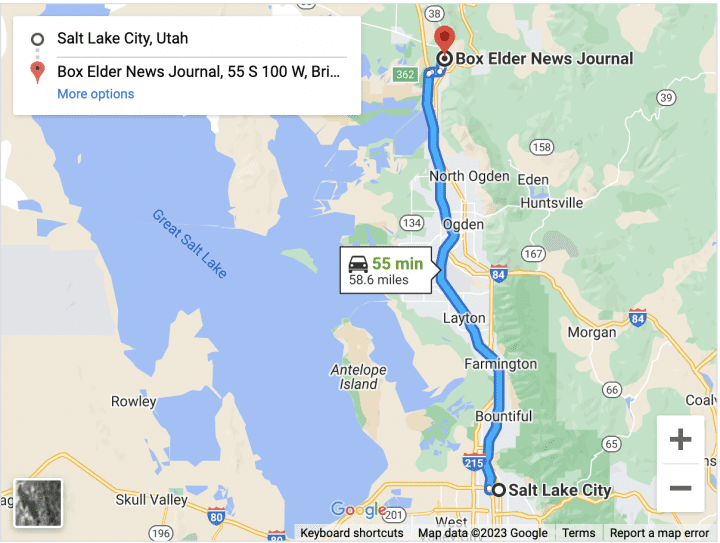 My second objective was to conduct research on print circulation systems for integration into Memberpress. We are trying to create a tool for publishers to manage their print and digital subscribers in one place on the website. The manual methods that many of our customers use to keep their website and print subscription lists in sync are unnecessary and could be eliminated if both lists were managed from the web. I am feeling very confident that we can identify the key features of the print circulation software used by our customers and replicate it in our system.
I took off early to give myself plenty of time for the 1 hour drive north, passing between the shores of the Great Salt Lake on my left, and the foothills of the Wasatch front on my right. We had our morning internal Zoom meetings and I listened in from my phone.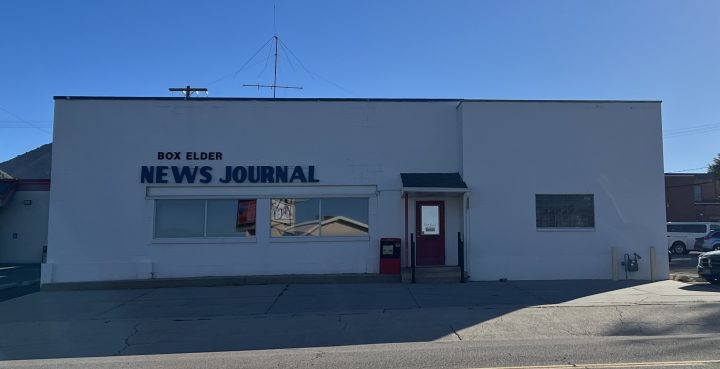 When I arrived at 10am, Casey and I spent some time reviewing the site's statistics and latest upgrades to Audio Articles. Then we switched to his Circulation PC.
"I think every publisher that I've spoken to has to maintain an old PC that is compatible with their print circulation software", I noted.
"Yeah, this software is pretty old, but we really need it to generate our postal reports", Casey replied.
We soon got to work on digging through his requirements for a print circulation system. I started a huddle with engineering so we were all able to drill down the specifics.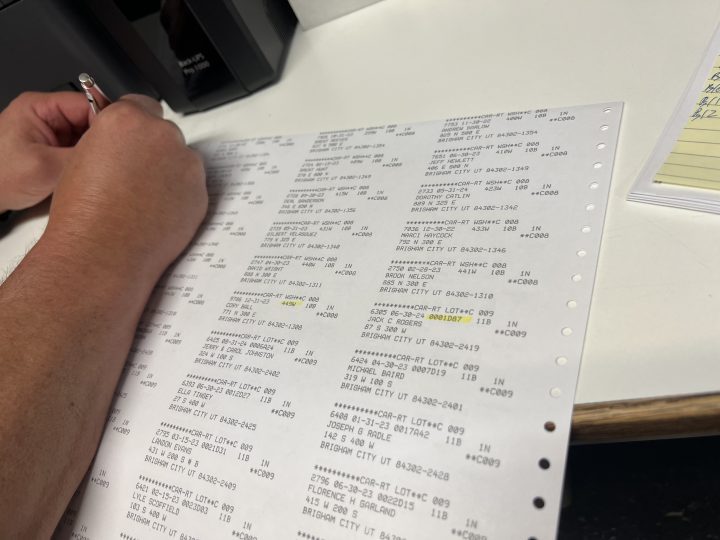 We discussed the need for the system to verify addresses, generate delivery routes, and pair barcodes with addresses in order to get as much of a discount on postage costs as possible.
"One thing that's going to take effect at the end of the year is new USPS requirements to submit these postal reports digitally. It's called 'PostalOne'", explained Casey.
This really piqued my interest. It didn't sound like he was ready for this new requirement, so does that mean many if not all of our customers will be facing this new requirement without a solution?
We are now researching more about PostalOne and how to automate postal reporting.
After he described all the critical features of a print subscription system, Casey showed me around the office and I got to see their massive printer. He contracts to print a small paper in Idaho, but no longer prints his paper because he needs color on all pages.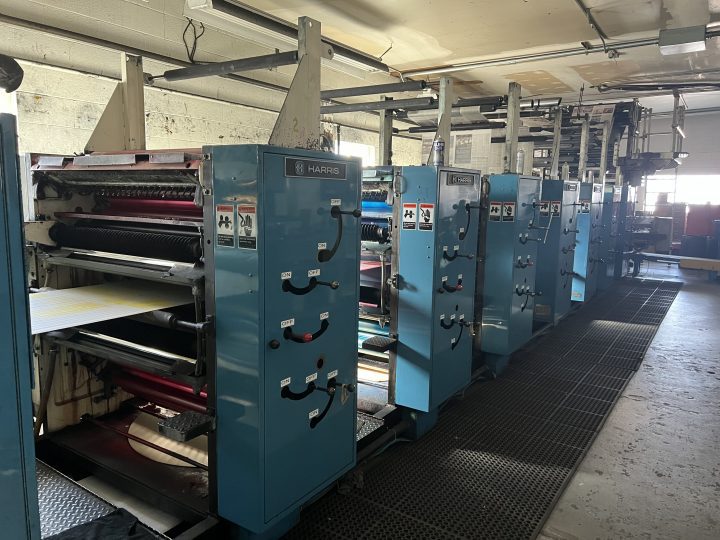 After the tour I departed south for Salt Lake City, my mind reeling at the possibilities to help publishers save time and money with this new software.
If you are interested in participating in the development of this product, or would like to apply for the beta trial, please contact us at OPS@our-hometown.com.