Step 1.
First, log in to your website by clicking the "Login" button at the top of your newspaper's homepage.
A "Site Settings" menu will appear.
Under "Content" in the Site Settings menu, click on the "Articles" button.
Choose the story you want to edit & click "edit"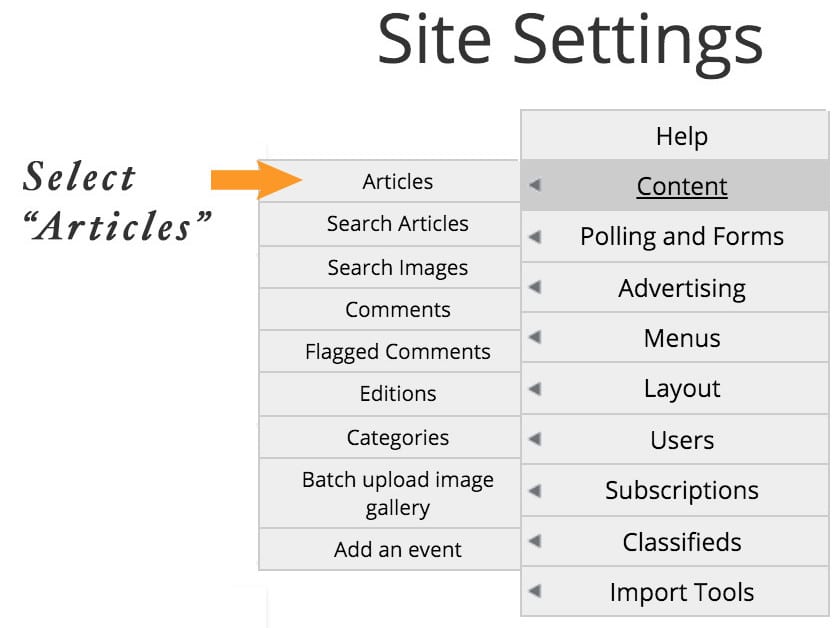 Step 2.
Click over to the "Body" tab to choose your thumbnail and/or front page slider image.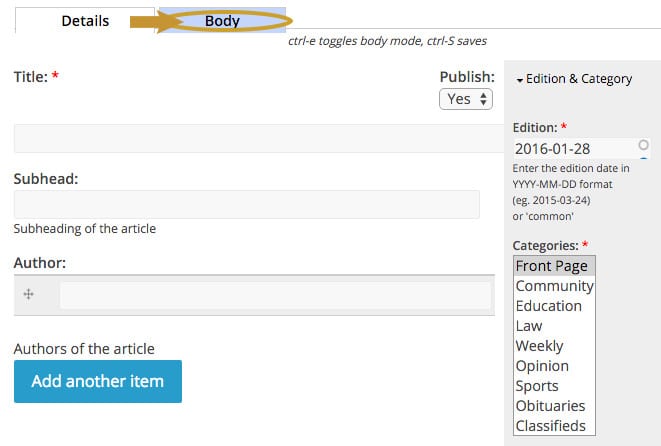 Step 3.
To add an image to add, click "Add New Image" 
Select the image you'd like to use by clicking "Choose File" & finding the folder on your computer, and double-clicking it.
Add a caption for the image, if you have one.
Select the Edition & Category.
Click "Add Image".
There may be a slight delay as the image uploads.
Once you are returned to the "body" tab, you'll see the image available to use in your article.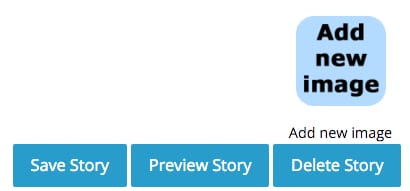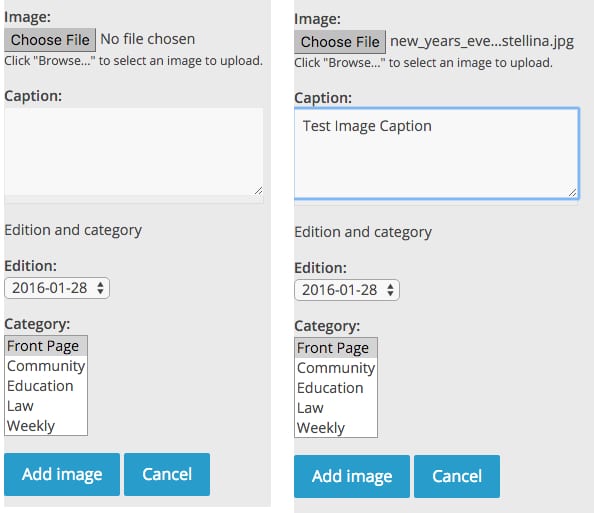 Step 4.
Your uploaded image will now show as available to use.
A drop-down menu is underneath it. 
From there, you can select if you want your image to be the one used on the front page slider as well as the article thumbnail. 
Select the image as "Use on index" for this.
You can also choose to rotate, edit, or delete the image from this dropdown.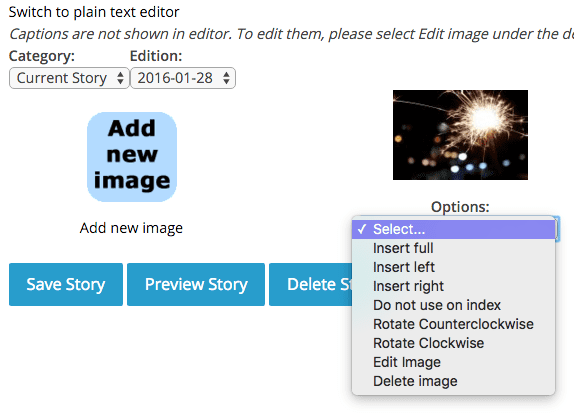 Step 5.
Click "Save Story" to save your changes.